Discover Your Inner Artist during Ceramics Classes
January 2, 2020
|
Around Town
|
Arts & Culture
|
Educational
|
Local Business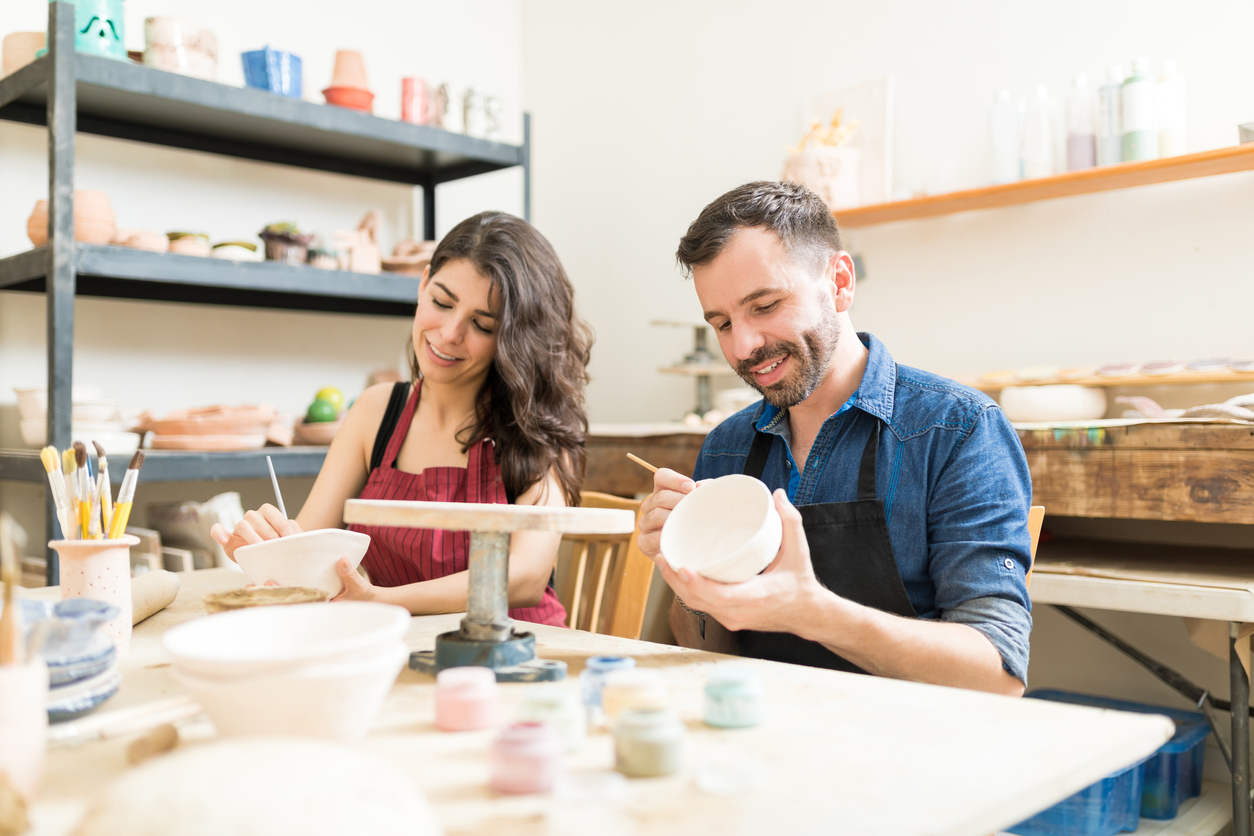 Did you know that pottery was one of the first human inventions? The oldest known ceramic artifact dates back as early as 28,000 B.C. Since then, the styles have drastically changed throughout the centuries. If you would like to give this art form a try, visit one of these studios near OneEleven. They offer ceramics classes where you'll learn to make everything from bowls to vases.
Penguin Foot Pottery
A Logan Square favorite, Penguin Foot Pottery provides a place for you to discover your creative side. Students learn in a welcoming setting. Also, the instructors enjoy helping everyone in their pursuit of clay. The Level 1 class is designed for those with no experience. It covers the fundamentals needed to create one-of-a-kind ceramic pieces. You can enjoy this four-week course throughout the year. Also, it includes firings and open studio time.
Park West Ceramics
At Park West Ceramics, students find an intimate studio where everyone knows their name. It offers recurring classes. Also, the staff invites people with all ability levels to come and join in the fun. The beginning classes include learning how to center, raise walls, trim, and glaze. They're offered in the morning and evening. Each one includes unlimited clay and other necessary materials
Lincoln Square Pottery Studio
The Lincoln Square Pottery Studio is a nonprofit organization that specializes in ceramics classes for all abilities. Margaret Biddle founded the studio in 2003 after realizing the neighborhood's need for an artistic workspace. Since then, she has started to offer everything from evening adult classes to independent study for accomplished artists looking for a place to create.
The beginning wheel throwing class meets once a week for eight weeks. Students learn basic techniques to create bowls, cylinders, plates, and mugs. Each class only has thirteen students, and it includes clay, glaze, and open studio time.
Along with these pottery studios, our Chicago apartments are also near world-class spas and award-winning museums. For more art experiences, you can also pick up an improv course at these comedy clubs! If you're searching for a place to call home, please contact us. We'd love for you to see our offerings firsthand.