Snack on the Best Churros in Chicago
November 7, 2019
|
Around Town
|
Food & Drink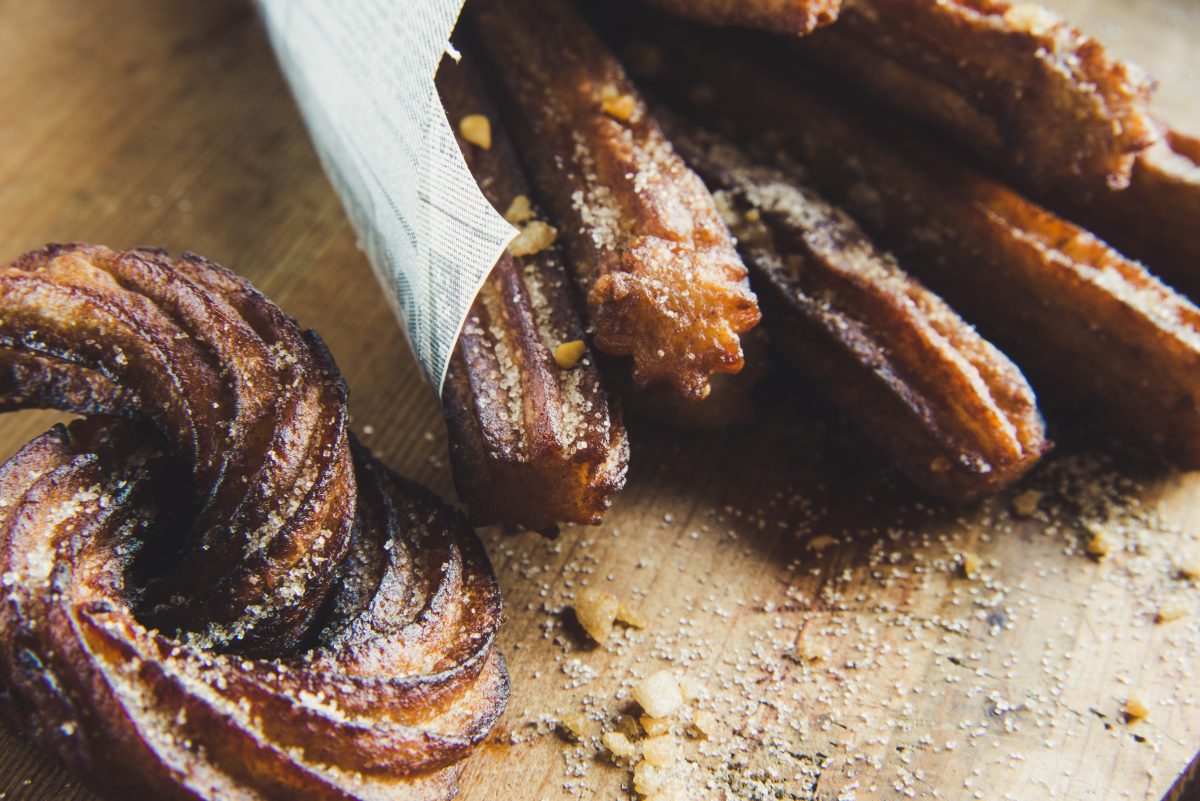 Churros are a sweet dessert featuring fried dough dusted with cinnamon or sugar. If you would like to enjoy this traditional Spanish treat, you can find plenty of restaurants with churros in Chicago. Visit one of these unforgettable destinations near OneEleven.
Bodega
Nestled in River North, Bodega is a dessert-only shop that's famous for its churros. Ornate mosaic tiles decorate the space and the dining area comes complete with pinatas and picture windows. Bodega is a fun place for an afternoon pick-me-up. The churros are crispy with a soft center. Even better, the restaurant serves them daily. Enjoy them with dipping sauces such as chocolate (a customer favorite), salted caramel, or cookies & cream.
Mi Tocaya
Meaning "my namesake" in Spanish, Mi Tocaya is a neighborhood restaurant where diners can enjoy food, family, and friends. As a child, Chef Diana Davila traveled throughout Mexico. Today, she uses her travels as inspiration. Chef Davila offers familiar takes on Mexican favorites, as well as lesser-known regional specialties that don't disappoint. Mi Tocaya was a James Beard Award Semi-finalist in 1991, and it always draws a dinner crowd. The communal tables allow strangers to meet, and the walls have unique works of art to talk about. Whether you enjoy the tacos or enchiladas, an order of the churros con horchata is the perfect end to any meal.
Xurro
When Roman Covarrubias and his wife decided to serve the best churros in Chicago, Xurro was born. It opened as a food truck in 1996, and a brick-and-mortar location followed thirteen years later. Today, Xurro is a local favorite. The shop stays open nightly until 9:00, and it offers quick, friendly service. The churros feature the finest, freshest ingredients, and you can enjoy them plain or have them with a delicious filling. 
Find More Churros in Chicago
Want more than a snack? When you're looking for entertainment that matches your culinary cravings, you can also find plenty of dinner magic shows in Chicago. If you would like to become a resident of our Chicago apartments, please contact us. We will gladly show you firsthand all our community has to offer.