Catch a Magic Show at Chicago's Iconic Venues
October 17, 2019
|
Around Town
|
Entertainment
|
Local Business
|
Neighborhood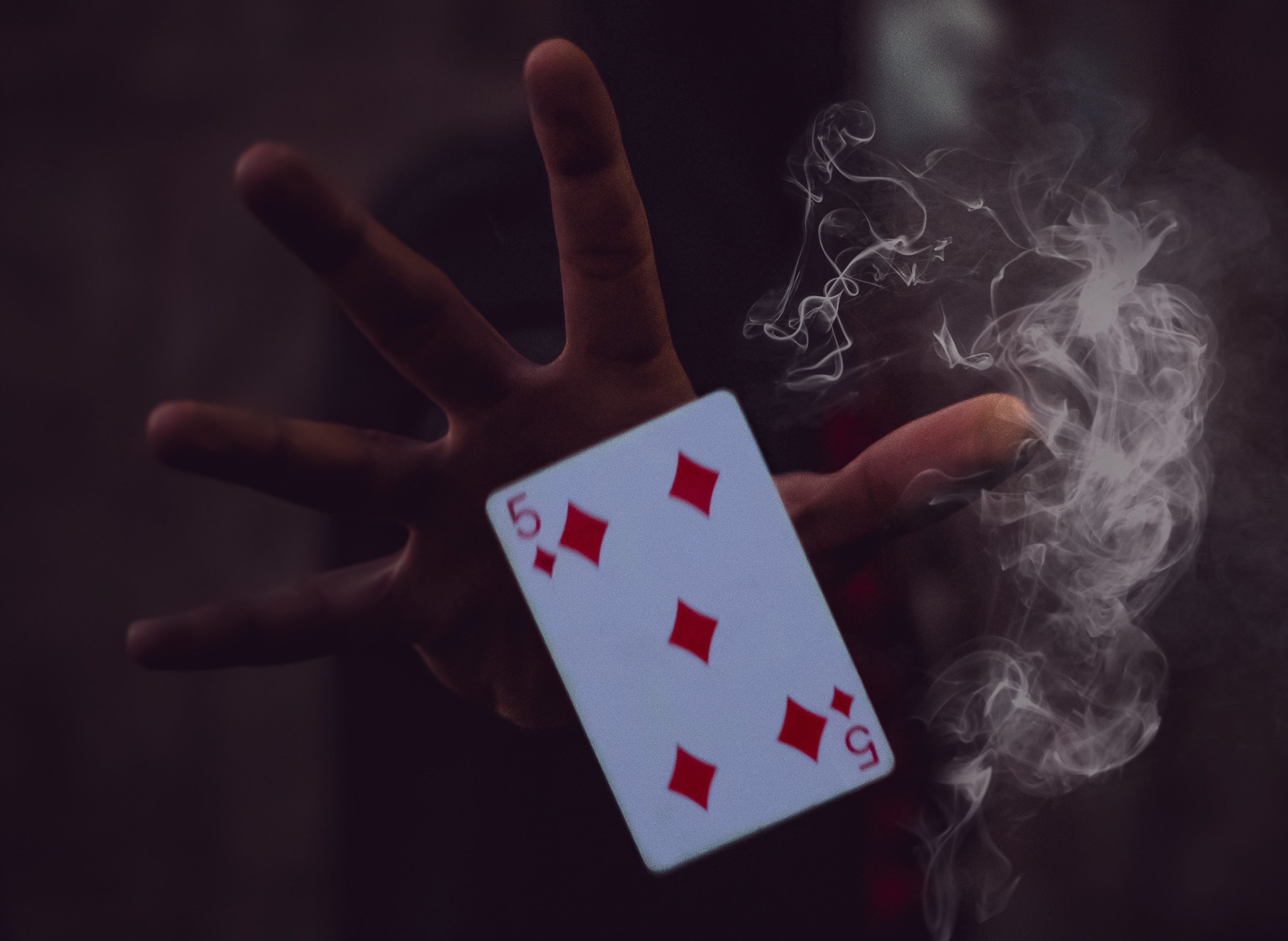 Magic is all about anticipation. Talented masters of deception are able to entertain while they pull off the incomprehensible. The surprise of the unknown is a time-tested thrill-maker engaging the audience in shared wonderment. Find a magic show near OneEleven at one of Chicago's magic theaters, restaurants, and venues.
Trickery Chicago
Trickery Chicago makes up for the theater's small size with its big performances. Magician Aaron Rabkin has a knack for revving up the audience and making them part of the show. The intimate and cozy setting helps create a lively atmosphere where everyone participates in an uproarious combination of mind-reading and tricks.
The theater is decorated with antique props and crushed velvet festoons. You will feel like you are visiting an eccentric aunt for an evening of the unexpected. Trickery Chicago is as playful as it is mesmerizing. It's the perfect way to get together with friends for an uncommon night on the town. The venue has a BYOB policy. Also, it offers a casual environment and a comfortable vibe.
The Magic Parlour
The Magic Parlour features quality entertainment inside the historic Palmer House Hilton Hotel. Third-generation magician Dennis Watkins brings a sophisticated approach to the magic arts for an unparalleled night out on the town. His 90-minute magic show has become one of the most popular in Chicago, and it's easy to see why. David is the maestro of dramatic close-up illusion.
The brightly-lit room intentionally provides a candid look at the magician's skill at manipulation. So you will be scratching your head in amazement. Dennis interacts with each guest, often involving them in the acts. Also, take advantage of The Magic Parlour's dinner-theater package. With this option, you can enjoy magic and dinner at the Palmer House's Lockwood Restaurant. It's mind-boggling fun with appetite-pleasing fare, and you can't go wrong with that.
Chicago Magic Lounge
Chicago Magic Lounge has only been around since 2015, but it already has taken its place as one of the city's most sought after experiences. The space is part speakeasy and part magic emporium. It offers small bites and artisan cocktails along with some first-class magic theater. The decor also gives it the aura of old-time mystery and intrigue.
You enter through an unassuming laundromat to find one of the two secret doors leading to the Magic Lounge. Then, you can stay at the bar to eat and drink, and the bartender might surprise you with a bit of trickery of his own. Alternatively, you can buy a ticket and head over to the main event. The Magic Lounge is a Chicago gem you will be talking about long after you go home.
If you're looking for dinner without the magic show, head to these fantastic Indian restaurants nearby. No matter how you want to spend your evenings, Chicago is a fantastic city to call home. OneEleven offers luxurious apartments in a prime location with the best of amenities. You can contact us anytime for more information or to arrange a personal tour.