Spice Things Up with Indian Food in Chicago
October 3, 2019
|
Around Town
|
Dining
|
Food & Drink
|
Restaurants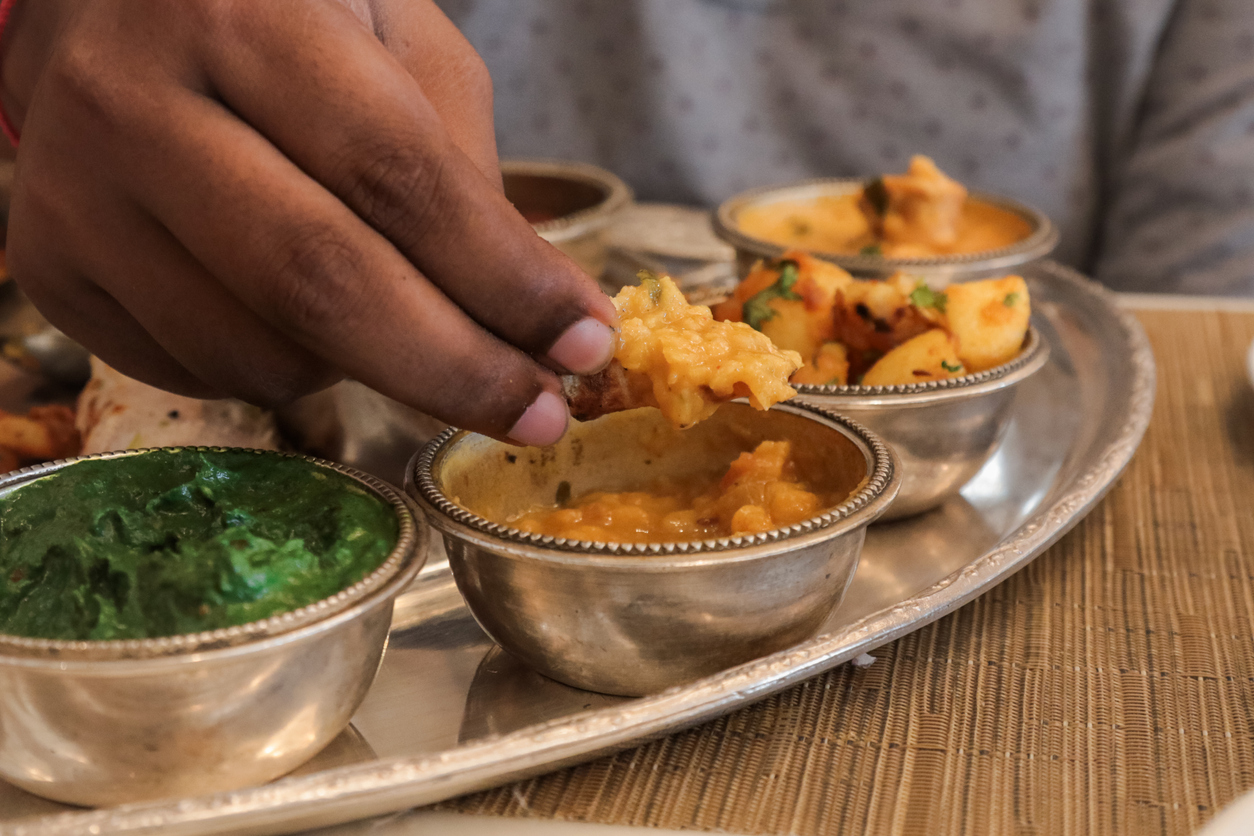 Indian cuisine has a unique depth of flavor. Many dishes use spices that have been popular for over 8,000 years. With the perfect blend of herbs, fruits, vegetables and of course, spices, Indian food can be enjoyed by vegetarians and meat-lovers alike. The neighborhoods around OneEleven have an incredible array of Indian restaurants throughout the city. Here are a few to explore when you're looking for the best Indian food in Chicago.
Rooh
New to the Chicago food scene, Rooh opened its doors in the spring of 2019. You can find it in the West Loop neighborhood. Rooh encompasses three levels on the famed Randolph Restaurant Row. A soothing palette of deep colors greets diners, and the restaurant has plush teal velvet booths and a deep blue bar. Showcasing a progressive menu, this vibrant eatery serves dishes such as green pea and goat cheese kulcha, traditional butter chicken and lamb shank nihari.
The Indian Garden
Chicago residents consider The Indian Garden to be one of the city's best Indian eateries. Perched on the second floor, The Indian Garden affords fantastic views of the hustle and bustle of the Chicago streets below. The exotic interior features rustic wood furnishings and gold accents throughout the space. The extensive menu highlights the many regional cuisines found in India. Options include paneer pakora, "Chandni Chowk Aloo Tikki," and gosht vindaloo.
Naansense
With two locations, Naansense makes it easy to find authentic Indian food in Chicago. The menu offers a modern take on classic Indian-inspired street fare. Also, this low-key spot delivers great food in counter-service style. The build-your-own options allow diners to choose their own protein, sauce, and toppings. Then, you can pick whether the food is served as a taco, salad, or bowl. Guests can also try something from the "Street Menu" with items such as the samosa chaat or chicken keema.
If you're in the mood for a different style of cuisine, head to Francois Frankie for a French-American meal. Offering an ideal urban lifestyle in a luxurious setting, OneEleven puts you right in the heart of Chicago. Enjoy easy access to great restaurants like these. Please contact us to learn more about our community.