Perilla: A Delicious New Korean Barbecue Restaurant in Chicago
September 12, 2019
|
Dining
|
Features
|
Food & Drink
|
Local Business
|
Restaurants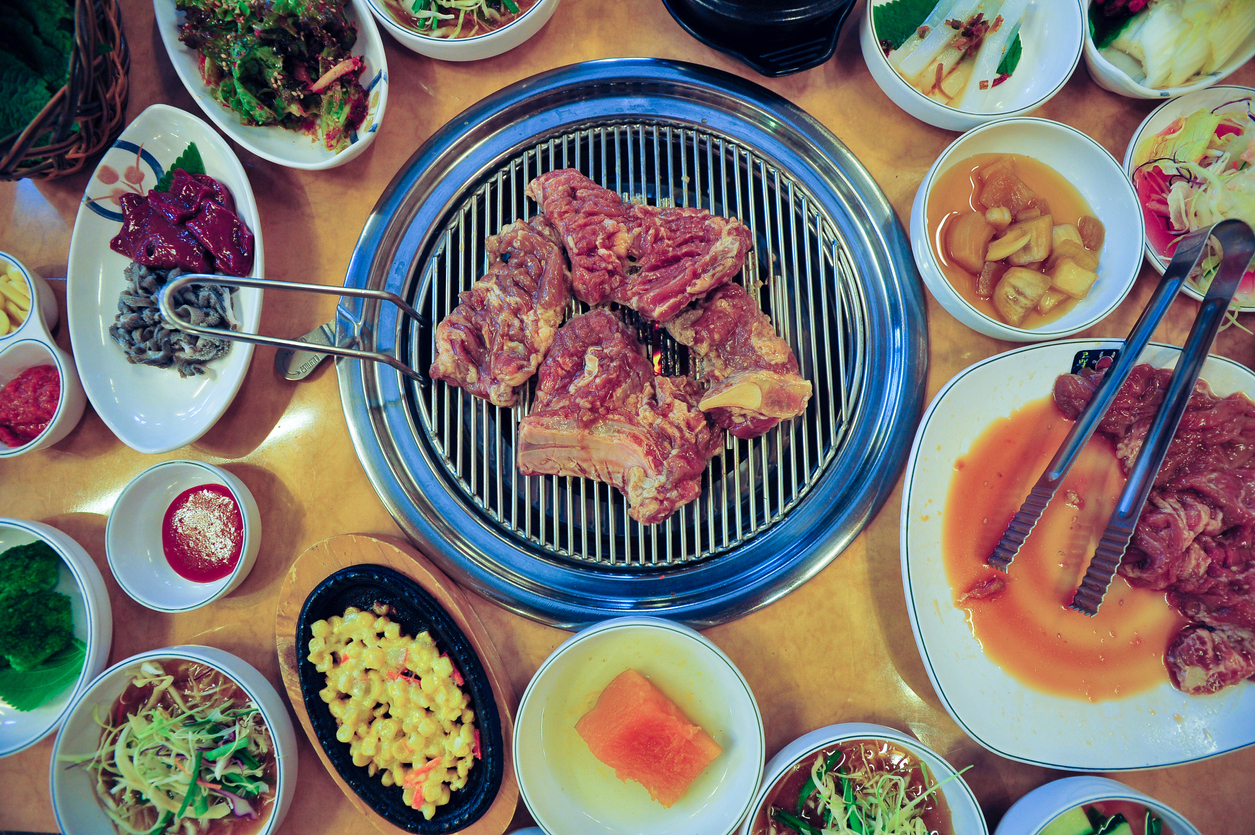 Enjoying Korean barbecue is an all-encompassing dining experience. The ingredients and a grill are provided for you, and you get to cook your own bites of food, seasoning them with sauces and spices as you go. It's interactive, it's fun, and it's great for a group of people. Perilla, a new Korean barbecue restaurant near OneEleven, deserves a spot on your must-visit list.
About Perilla
Perilla has a large, open dining area, so you'll feel comfortable visiting with a large group. Each table has its own circular grill in the center. Options are brought out to you on attractive black platters. With wooden tables and simple decor, the space has a modern vibe.
Reservations are definitely recommended at Perilla, especially on weekends when they get really busy. They're open weekdays from 5 p.m. onward and weekends from 4 p.m. onward.
The Menu
When you dine at Perilla, you can start by ordering a few starters for your table to share. The roasted asparagus, made with trout caviar and toasted perilla seeds, is a popular choice. Guest also love the braised beef with warm soy jus. Once you've ordered your sides, it's time to order the main courses. You can choose from marinated and non-marinated meats depending on what you like to cook. Non-marinated options include beef brisket, USDA Prime ribeye, and skirt steak. You can order the same cuts prepared in a delicious, savory marinade. The marinated LA galbi is also delicious.
If you want to simplify the ordering process, you can just go with one of the feast menus for two or four. It allows you to select veggies, dumplings, small plates, and grilled meats to share with your table.
Visit Perilla soon for an exceptional dining experience. Chicago has restaurants representing almost every food culture around the world, so make sure you stop by these gumbo restaurants, too. If you're looking for a new apartment in the River North area, contact us.