Try Francois Frankie for French-American Cuisine
September 19, 2019
|
Dining
|
Features
|
Local Business
|
Restaurants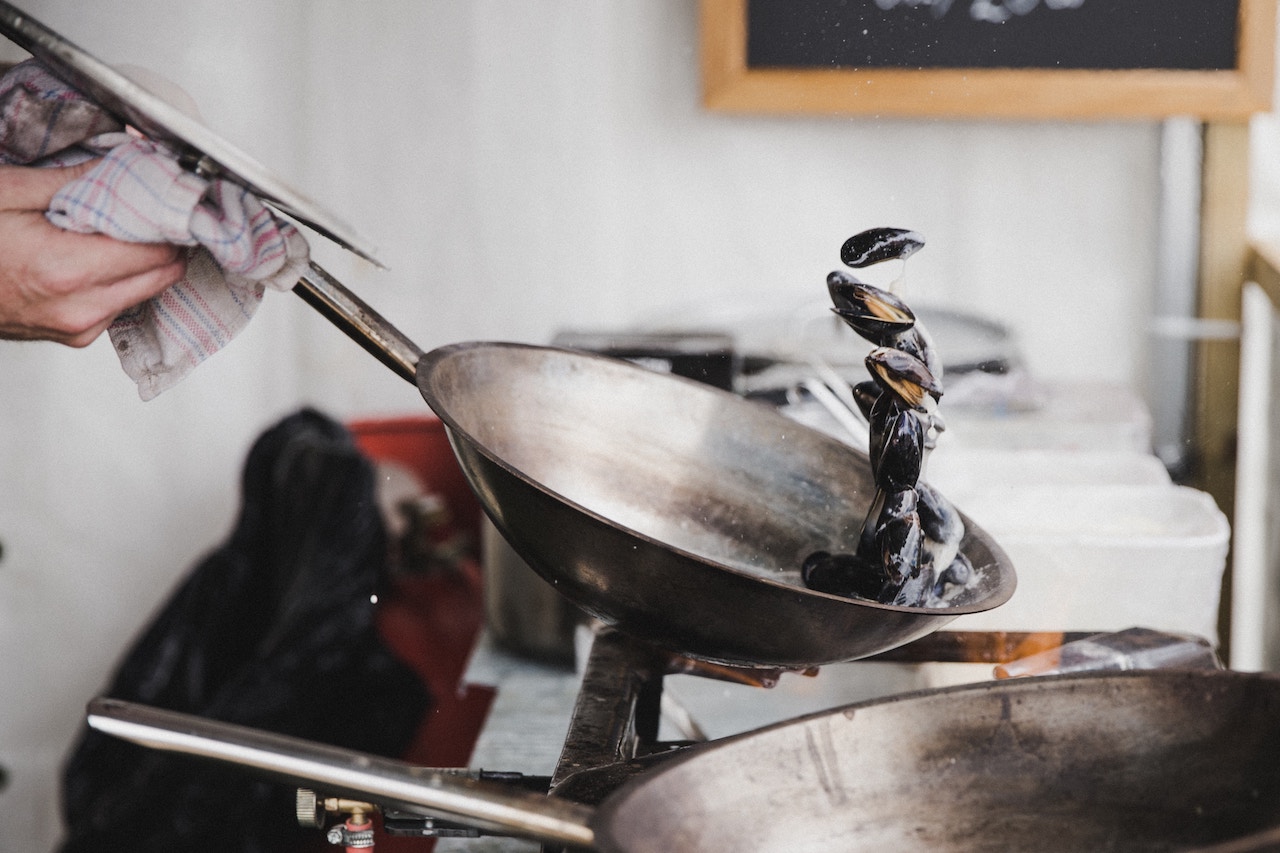 French cuisine is sometimes seen as stuffy and pretentious, but it doesn't have to be this way! Francois Frankie is a new French-American restaurant that recently opened near OneEleven. The restaurant does have a classy atmosphere, but it's approachable, modern, and a great place to enjoy food with French inspiration and American innovation.
About Francois Frankie
Step into Francois Frankie, and the first thing you'll notice is the carousel bar. It comes complete with an octagon of lights above it and a rotating stage. Lounge-style seats add a Parisian appeal, and the lights strung overhead remind you that this is the 21st century. Mirrors and tones of black and blue make you feel relaxed and at-ease. Sit in one of the large windows to watch people walk by as you dine. Alternatively, choose a cozier table towards the back for a more intimate experience.
The Menu
The menu at Francois Frankie is specially designed by chef Mike Sheerin. It features an enticing mix of classic French dishes, along with Americanized versions of popular options.
For your starter, you can't go wrong with the vegetable crudités and hummus. The veggies are crisp, fresh, and served on a bed of ice. The lobster cioppino is a delightful soup with an enticing tomato base. The oysters — served with a variety of cocktail sauces — are perfect for seafood lovers.
When it comes to the main course, make sure you glance at the slow-cooked salmon. It comes with cauliflower, oranges, and onions. Also, the chocolate mousse is an incredibly indulgent dessert!
Francois Frankie also serves a delightful brunch with options like corned beef hash and Belgian waffles.
You'll find Francois Frankie just a few minutes from our apartments. If you're in more of a Cajun mood, check out these restaurants with gumbo. Also, contact us if you're looking for a friendly community in the area.