Order a Meaty Sandwich at These Delis in Chicago
August 1, 2019
|
Around Town
|
Dining
|
Food & Drink
|
Local Business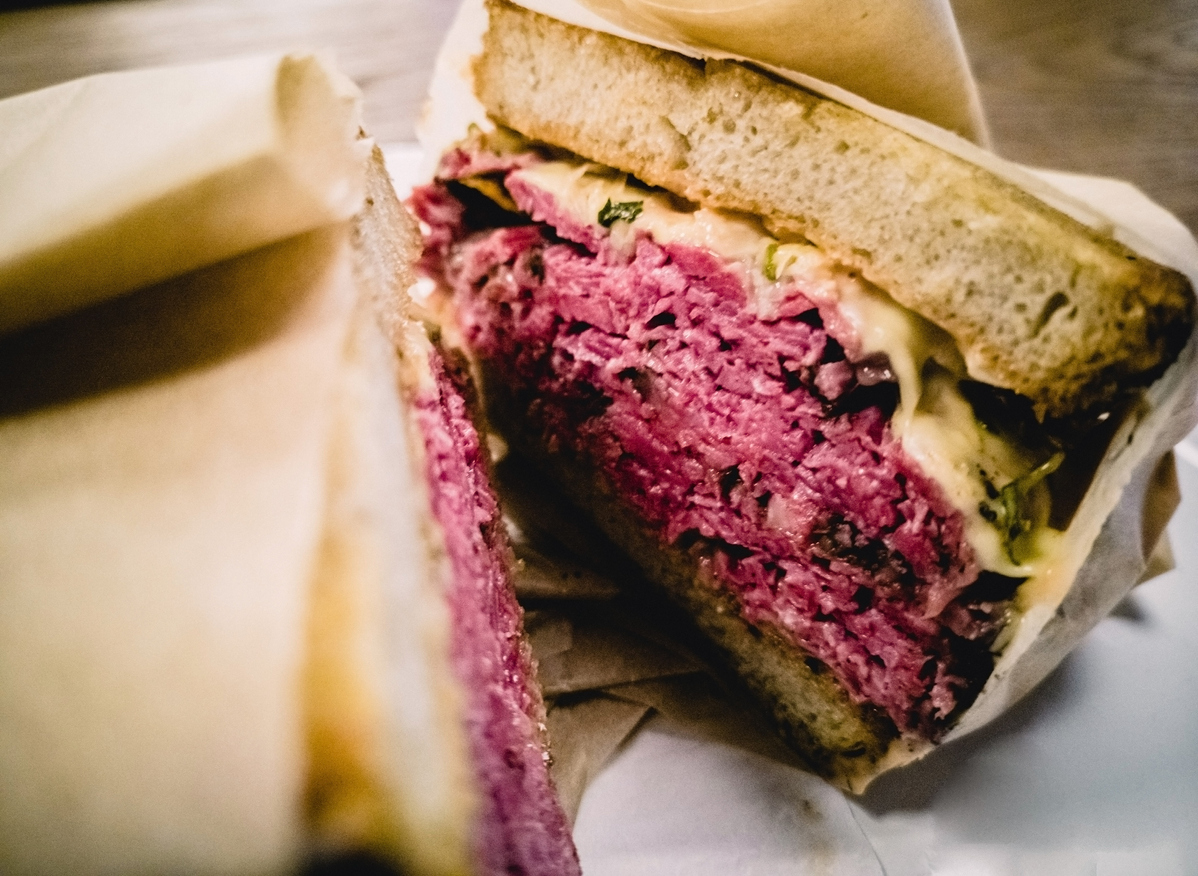 Chicago has no shortage of unique eateries and fine restaurants to explore. The city's creative food scene is made all the better by the cool one-of-a-kind delis offering an old-fashioned vibe and a cultural flavor. These havens of the ultimate made-from-scratch sandwich are just around the corner from OneEleven. Stop by these unforgettable delis in Chicago:
Manny's Cafeteria and Delicatessen
Manny's Cafeteria and Delicatessen is a true Chicago classic. It provides an old-school deli atmosphere locals love. Everything at Manny's is served cafeteria-style with a wide range of delicious options, including the expected deli favorites like pastrami and corned beef. You will want to check out the celebrity photos and memorabilia on the walls collected since Manny's first opened its doors in 1942.
The menu in this brightly-lit venue makes it difficult to decide, and you might find yourself over-filling your tray. Everything comes from family recipes, from the meat all the way to the popular cherry pie. Manny's represents the energetic soul of Chicago even though you might think you are standing in line in a bustling New York deli.
Bebe's Kosher Deli
Bebe's Kosher Deli offers the best in traditional kosher deli fare. Also, they serve supersized sandwiches. The welcoming shop is located inside The French Market and is a popular destination for commuters and students. Bebe's kosher food is certified, so it is the real deal. You can enjoy nostalgic delicacies there like bagels with lox and tasty knishes. 
Create your own deli sandwich by choosing from a variety of fresh bread with a choice of fillings and spicy sauces. Also, Bebe's provides catering services for business luncheons and sells all its meats in half-pound portions. You can wander over for breakfast to sample from the ever-changing selection of bagel options with both uncommon and traditional fillings.
Frances' Deli & Brunchery
Frances' Deli & Brunchery is the oldest deli in Lincoln Park and has been serving the community since 1938. Its iconic presence and consistent quality food have earned it a devoted customer base. Also, the restaurant has recently expanded its menu to offer exciting brunch fare.
The addition of Chicago chef and personality, Derek Rylon, is transforming the deli into something brand new. So enjoy the new menu bursting with triple-decker sandwiches and innovative entrees. Chef Rylon is the local breakfast king, specializing in out-of-this-world omelets you don't want to miss.
Once you try these delis in Chicago, enjoy more culinary delights at these unique Chicago restaurants. If you want to be near your favorite spots, OneEleven offers luxurious apartments in a perfect location with luxurious amenities. You can contact us anytime for more information or to arrange a personal tour.