Meet Friends for a Night of Drinks and Games in Chicago
July 18, 2019
|
Entertainment
|
Food & Drink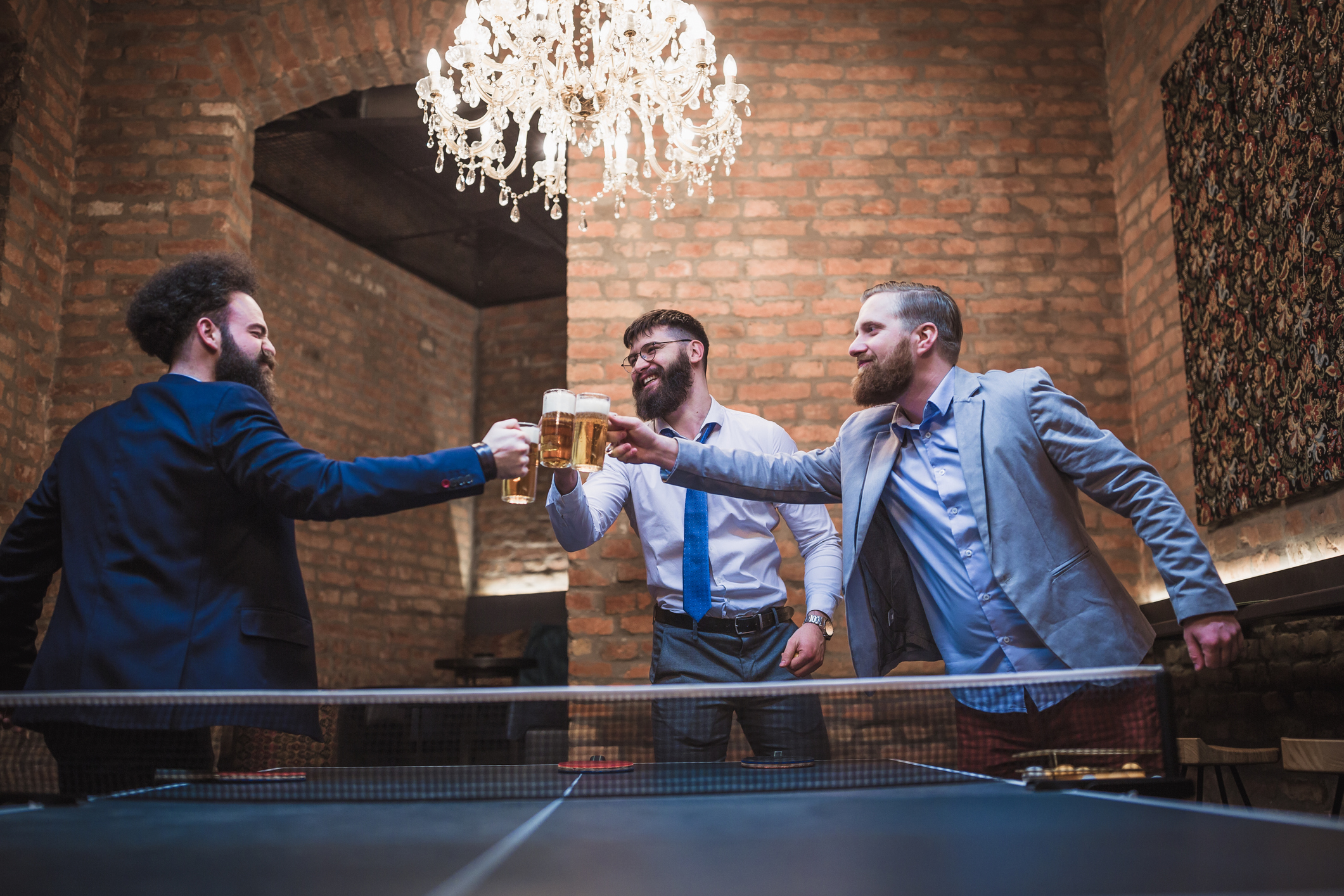 Do you want to meet friends for an evening of drinks and games in Chicago? If so, the area around OneEleven has plenty of venues with fun games, events, and ways to spend your evening out. Head to one of the following destinations where you're sure to have a great time.
AceBounce
At AceBounce, visitors find a bar, restaurant, and ping pong playground set against a striking decor. It strives to offer an innovative experience, and its founder is a former competitive tennis player. His mission was to create a place where people have fun while enjoying quality food and drinks. Visitors can reserve one of the sixteen ping pong tables in advance, and no skill level is required. In the kitchen, the chefs prepare globally-inspired meals. Offerings include ginger pork dumplings, fried chicken sliders, and Korean short ribs. They pair well with craft cocktails such as Uncle Jesse's Basement and Home to Bel-Air.
Replay Beer & Bourbon
Nestled in the Lakeview neighborhood, Replay Beer & Bourbon brings beer, bourbon, and vintage arcade enthusiasts together. There are over 56 bourbon and whiskey varieties. Also, they have 26 rotating draft beers. Visitors can challenge their friends to games such as Frogger, Ms. Pac-Man, and Asteroids. If you just want to catch the game, several televisions show Chicago's sports teams in action, and the patio is open on warm evenings.
Headquarters Beercade
Headquarters Beercade takes the traditional bar setting to the next level. It is open 365 days a year and is a local favorite with innovative meals and unique cocktails. Headquarters stands two stories tall. Also, it features over 65 pinball and vintage arcade games. Highlights include Operation Wolf, Paper Boy, and R.B.I. Baseball. If you are hungry, try one of the juicy burgers served with seasoned fries. They pair well with a pint of "Pseudo Sue" or "Hopular Kid."
If you're looking for more fun ways to spend your evening out, grab a bite from these unusual Chicago restaurants. Are you thinking about calling OneEleven home? Then please contact us. We will gladly arrange a tour of our community where you can see our available floor plans firsthand.