Celebrate the 4th of July in Chicago at These Nearby Events
June 27, 2019
|
Events
|
Features
|
Holiday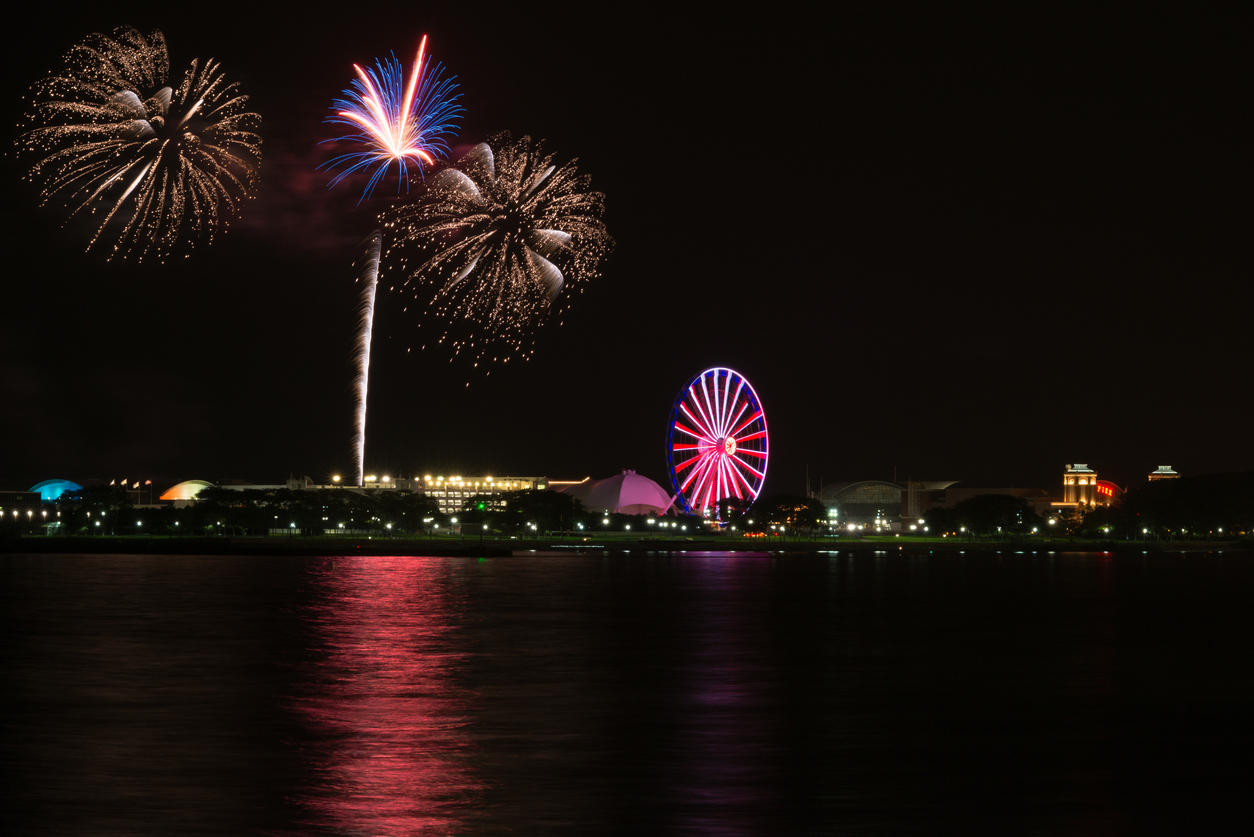 Downtown Chicago is a great place to celebrate the 4th of July, and OneEleven residents are close to many of the most popular events. Whether you want to watch fireworks from the shore or enjoy a relaxing dinner cruise, you're sure to find something that interests you this 4th of July in Chicago.
The Navy Pier Fireworks Display
While there are plenty of fireworks displays to choose from around the city and in nearby suburbs, Chicago's most famous show is the Navy Pier Fireworks Display. Navy Pier is known for its Wednesday and Saturday evening fireworks displays throughout the summer. Make sure you don't miss their extravagant 4th of July show. The area will also be bustling with activity throughout the day. Come enjoy live music, food, and other activities all day long. Navy Pier is a short walk or bike ride from OneEleven, which makes it easy for residents to attend the Independence Day festivities.
Independence Park 4th of July Parade
Chicago and its surrounding suburbs are home to a wide variety of parades throughout the year. The 4th of July is no exception. The Independence Park 4th of July Parade, which begins at 10 a.m., is one of the most popular nearby parades. There's something for every age group at this fun parade.
Fireworks on Lake Michigan with a Dinner Cruise
Lake Michigan offers a wide selection of activities to Chicago residents throughout the summer. Both Odyssey Cruises and Spirit Cruises offer several Independence Day-themed cruises throughout the week. These companies feature 4th of July dinner cruises with spectacular views of Navy Pier's fireworks display.
Whether you're looking for something unique to do this 4th of July or traditional events are more your style, you're sure to find something that fits your taste. Also, you can enjoy fun summer activities like local fishing all season long. Do you want to learn more about living in downtown Chicago? If so, contact our leasing agents today to schedule a tour of our community.