Enjoy a Day at These Waterfront Parks in Downtown Chicago
May 23, 2019
|
Around Town
|
Attractions
|
Neighborhood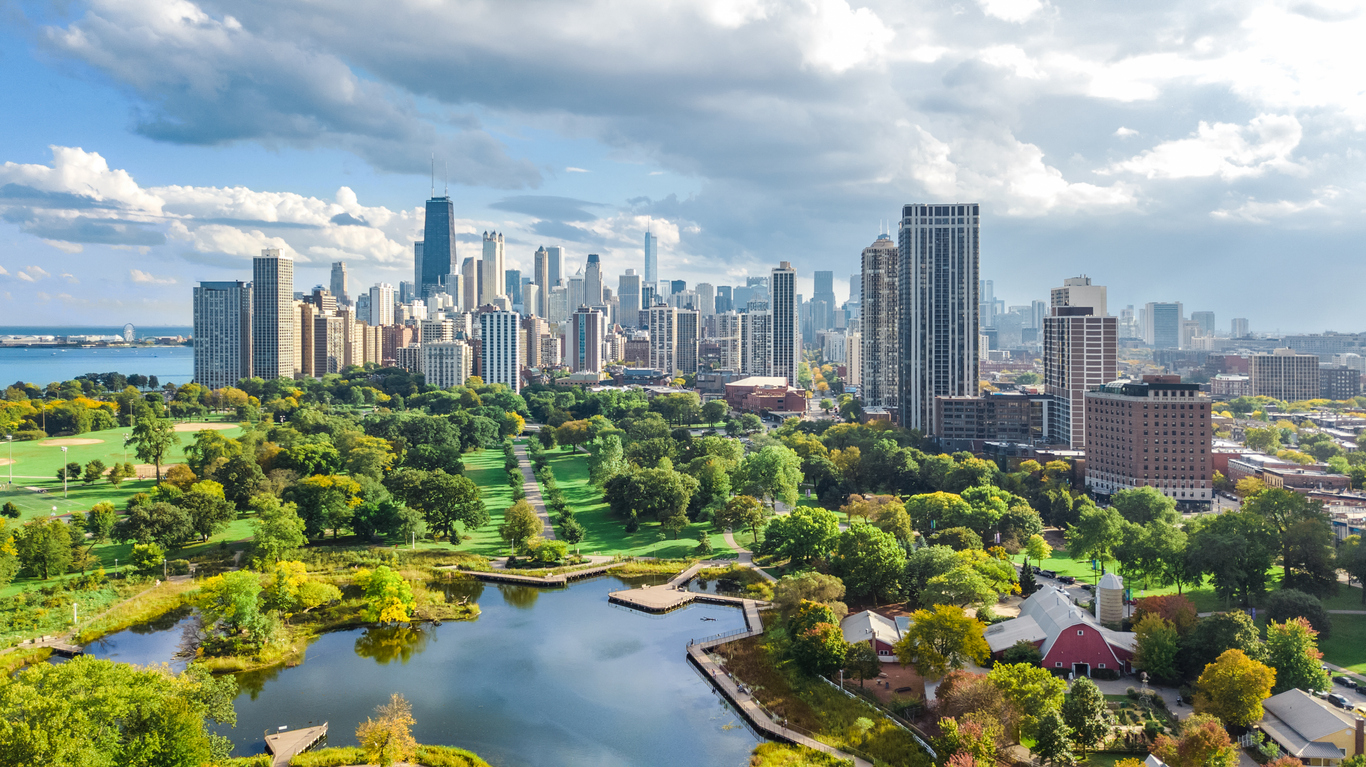 Spring is quickly hopping into summer, and it's the perfect time to get out and explore the best outdoor spaces in Chicago. The grass is green, the fountains are splashing, and the sun is glistening off the lake. Discover these delightful waterfront parks in downtown Chicago within walking distance of the luxury apartments at OneEleven.
Chicago Riverwalk
The Chicago Riverwalk begins right across the street from OneEleven. This icon of the Windy City is a noteworthy pedestrian zone. It spans more than a mile through downtown areas along the Chicago River. Then it ends at DuSable Harbor. Set aside an afternoon for getting some fresh air, mingling with other locals, and checking a variety of cafes, museums, and more.
Polk Bros Park
Just one mile to the east, the Polk Bros Park rests along the banks of Lake Michigan. It lays south of the Navy Pier. Whether you want to enjoy the lawns, the fountain, or the Ferris wheel, you can soak up the summer sun with 270° views of the surrounding waterways. Some call it the "front yard" of Chicago. It's a favorite meeting place at the mouth of the Chicago River.
Buckingham Fountain
Visit the Buckingham Fountain inside one of Chicago's most magnificent green spaces along Lake Michigan. Not only is it a pivotal landmark of the shoreline, it's also one of the largest rococo water fountains on the planet. Find it inside Grant Park, a 319-acre green space full of lawns, gardens, old trees, and magnificent water views. Make time to see the Buckingham Fountain in the summertime when the fountains splash water from three tiers and the city lights it up at night.
Also, explore Portage Park for a fun mix of history, shopping, and the outdoors. To learn about living in a beautiful downtown Chicago location, contact us for more information about the luxury apartments at OneEleven.