Take a Bite of Iconic Chicago Food at These Three Restaurants
May 2, 2019
|
Dining
|
Food & Drink
|
Restaurants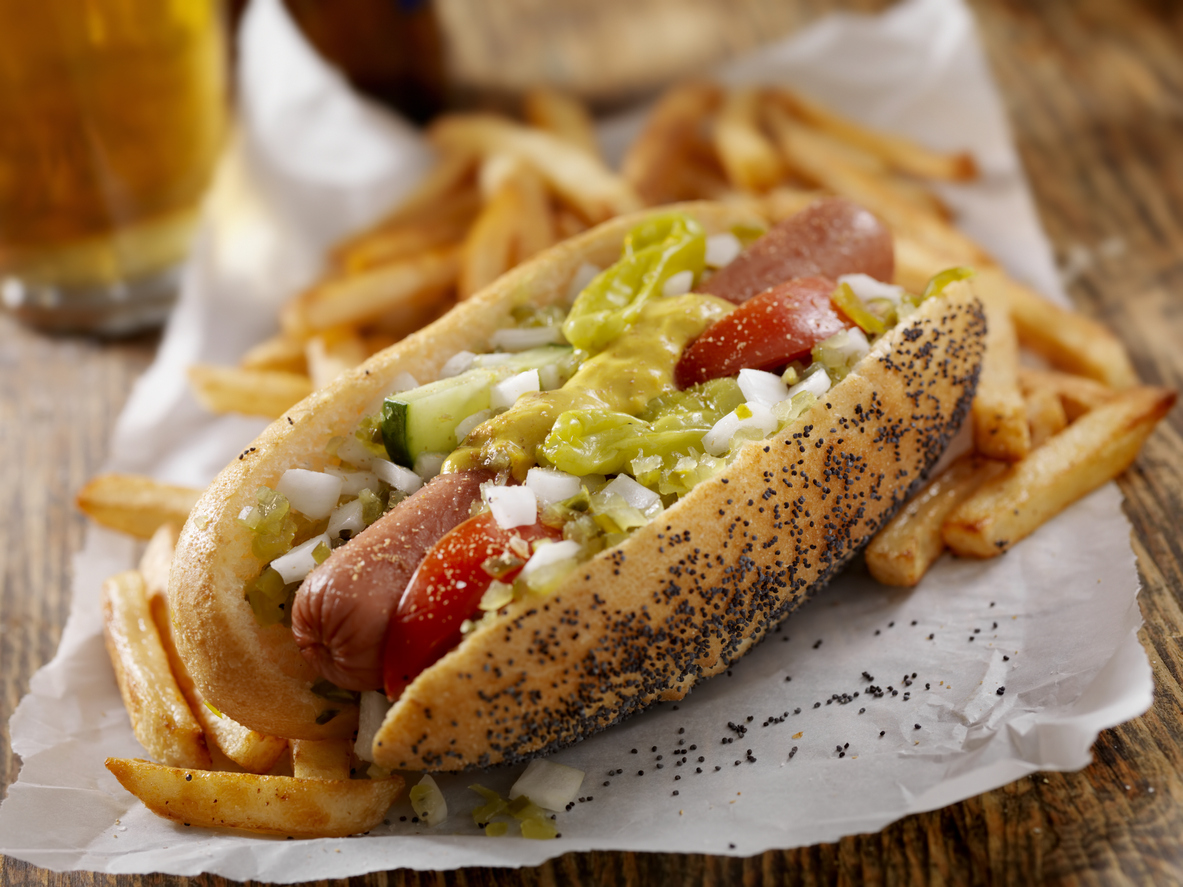 Lots of cities are known for their specific culinary traditions. New York has its bagels, Philadelphia has its cheesesteak, and New Orleans has its beignets. Chicago, of course, has its own iconic foods that are purely it's own. You can find lots of culinary options near OneEleven, but it's also fun to revisit some of these iconic Chicago food dishes every once in a while to appreciate a hometown specialty. For a taste of Chicago's homegrown favorites, here are some of the top eateries to try:
Hot "G" Dog
Found in the Uptown area, Hot "G" Dog is hard to beat when looking for a stellar Chicago dog. While the eatery itself is a no-frills joint, the food is anything but standard. Customers can enjoy the signature Chicago Dog or enjoy a taste of other options such as the spicy "Santa Fe Chicken Sausage" or the beer-marinated "Guinness Brat."
Lou Malnati's Pizzeria
Deep dish pizza and Chicago have a long history. Lou Malnati's Pizzeria has some of the best in the city. Founder Lou Malnati began working in pizzerias in the 1940s. After mastering the craft, he opened his first storefront in 1971. Since that time, Lou Malnati's Pizzeria has grown to over 50 pizza shops in the greater Chicago area with a full menu of specialties that include the "Deep Dish Malnati Chicago Classic," "Deep Dish The Lou," and an array of other Italian offerings.
Roma's Italian Beef and Sausage
Dating back to the 1930s, Italian beef sandwiches have been a mainstay in Chicago for many years. Though people debate over who serves it best, you can't go wrong with one from Roma's Italian Beef and Sausage. The restaurant is located in Portage Park. Roma's Italian Beef and Sausage has been serving this mouth-watering favorite for over 45 years.
Offering the best in luxury and location, One Eleven is the ideal place to call home in Chicago. If you're looking for a lighter meal than Chicago's meaty favorites, reserve a table at these sustainable local restaurants. Please contact us for more information and to schedule a tour.