Glide Through the City on a Chicago Segway Tour
April 25, 2019
|
Around Town
|
Attractions
|
Educational
|
Neighborhood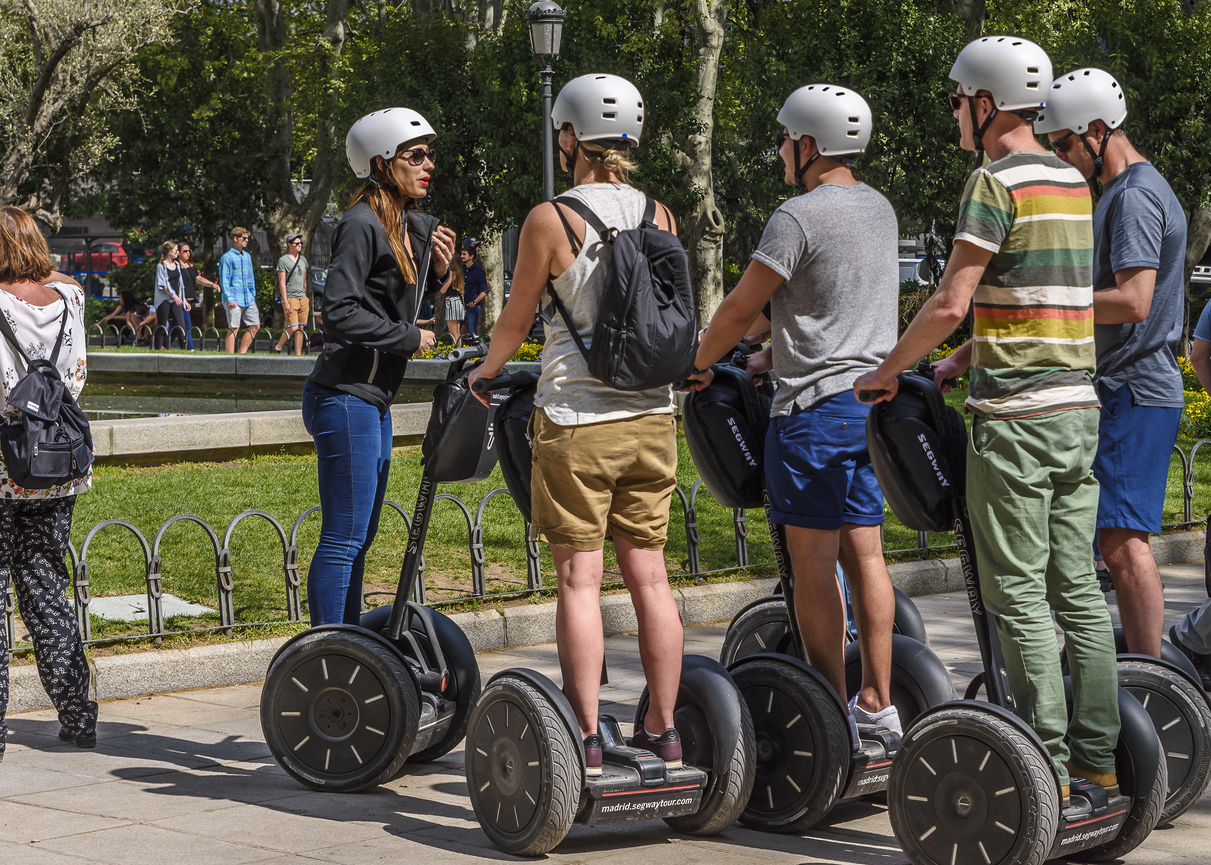 Whether you're new to the city or a lifelong resident, exploring the town during a Chicago Segway Tour is fun for everyone. Get a fresh look at the Chicago attractions near OneEleven. The guides will take you on a ride you'll never forget. The stops along the way include:
Clarence F. Buckingham Memorial Fountain
Located at Columbus Drive and Congress Parkway, the Clarence F. Buckingham Memorial Fountain produces a major twenty-minute water display every hour. It's one of the finest ornamental fountains in the country. Also, it's listed on the National Register of Historic Places. The lighting emulates soft moonlight, and the show entertains viewers from May through mid-October.
Millennium Park
What was once an industrial wasteland is now home to the award-winning Millennium Park. Spanning more than 24 acres, the park was brought to life by world-renowned architects, artists, and landscape designers. It's one of the city's top tourist attractions. Also, it hosts exciting events throughout the year. Those not to be missed include Gourmet Chicago, the Mariachi Festival, and the Chicago Jazz Festival.
Art Institute of Chicago
After that, you can swing by Chicago's famous art museum. Considered one of the world's greatest art museums, the Art Institute of Chicago welcomes approximately 1.5 million visitors every year. It opened in 1879, making it the oldest attraction of its type in the United States. The museum's mission is to preserve and interpret high-quality works of art. Visitors can see an impressive collection that spans centuries and the globe. Also, you can explore fascinating rotating exhibits.
Colossal Agora Sculptures
As one of the city's most important and largest sculptural installations, the Colossal Agora Sculptures include 106 nine-foot headless torsos made of cast iron. They're designed for visitors to walk through them while contemplating the work.
After your tour, enjoy a healthy dinner at these sustainable restaurants in Chicago. If you would like to live near these fabulous attractions, please contact us. We would love to give you a tour of OneEleven where you can see firsthand all we have to offer.