The Best Turkish Coffee Shops in Chicago
February 21, 2019
|
Around Town
|
Food & Drink
|
Local Business
|
Neighborhood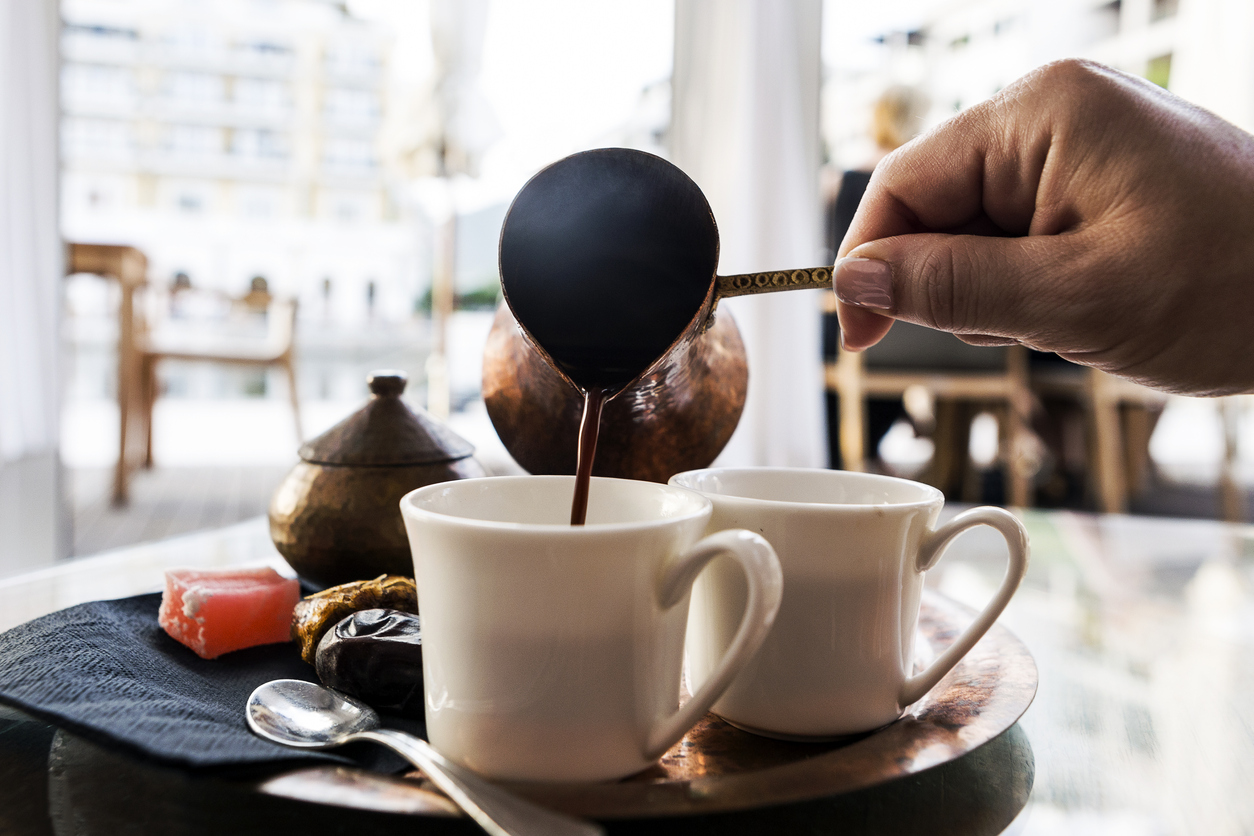 Dating as far back as 1555, Turkish coffee has become widely known for its strong flavor and special preparation methods. Traditionally made from the Arabica coffee bean, Turkish coffee can also be prepared with robusta beans or a specialty blend. Though often thought to be named for the beans, authentic Turkish coffee refers to the way it is made using coffee that has been ground very finely. The art of preparing and serving this hot beverage is often sought after in cities around the world, and it's available just around the corner from OneEleven. Chicago now has a number of places to experience this delicious treat. Here are three Turkish coffee shops in Chicago you should try:
Four Letter Word Coffee
Located in Logan Square, Four Letter Word Coffee is Chicago's newest Turkish coffee hotspot. With a sister shop in Istanbul, Four Letter Word Coffee's Chicago locale offers a spacious and bright space. It has lots of seating and decor that celebrate both its origins in Turkey as well as Chicago. The menu focuses on single-origin coffee beverages as well as sweet and savory fare provided by local favorite Cellar Door Provisions.
Oromo Cafe
Tucked away in the Lincoln Square neighborhood, Oromo Cafe combines a love for all things coffee with health-conscious food offerings. In addition to traditional coffee items, Oromo also delivers a great Turkish Coffee made with unfiltered coffee and a touch of cane sugar. The vibe is eclectic and welcoming, with large communal tables and a mouth-watering display of baked goods.
Cafe Orchid
With two locations in the Chicago area, Cafe Orchid makes it easy to find a great Turkish coffee. A full menu is available in its cozy cafes giving diners a chance to explore traditional Turkish dishes that include tabouli, hummus, and kebabs. Make sure to end the meal with a delicious and authentic Turkish coffee served alongside homemade baklava.
Find More Turkish Coffee Shops in Chicago
OneEleven provides luxury living and a great location with easy access to everything Chicago has to offer. You can also try a unique gourmet meal at these local restaurants with live music. Please contact us for more information.