Find Unique Treasures at Chicago's Independent Antique Stores
February 28, 2019
|
Around Town
|
Local Business
|
Neighborhood
|
Shopping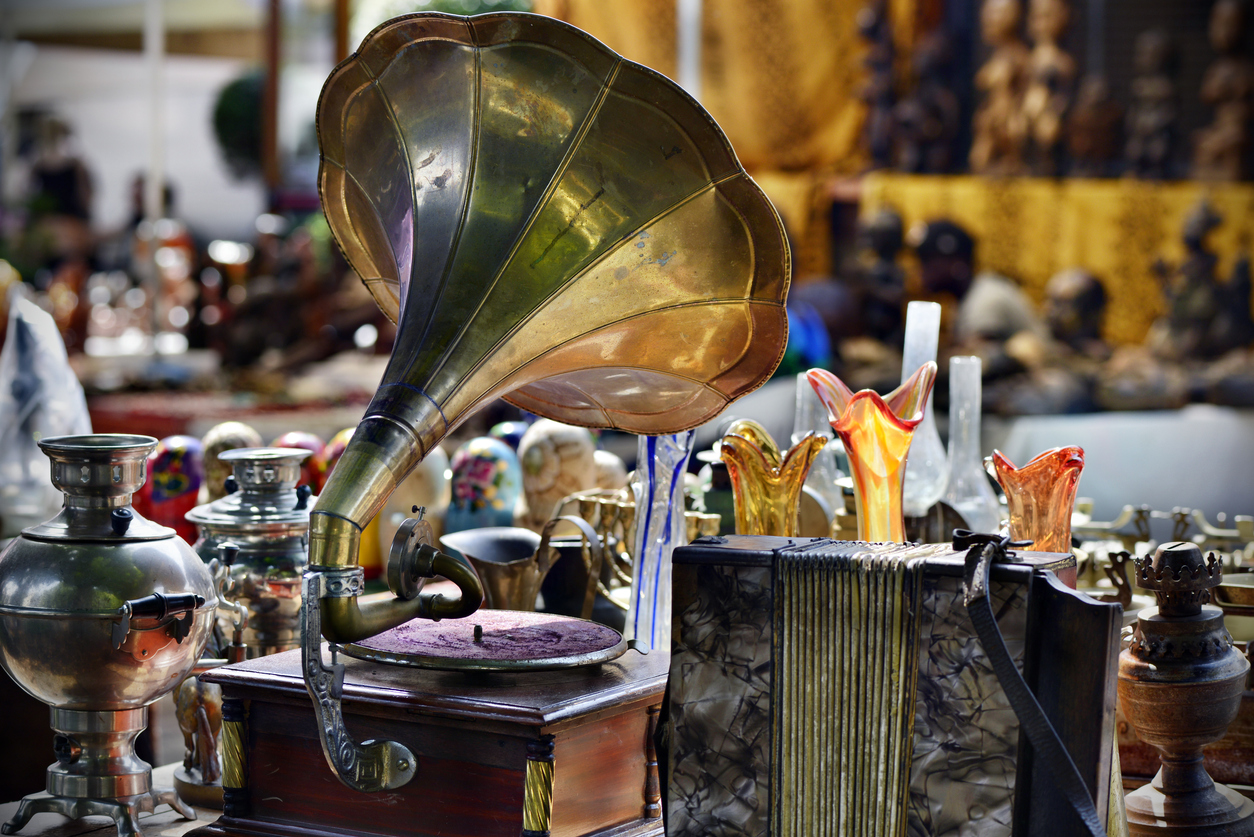 Walking into an antique store is like entering a time capsule where ancient objects tell stories and history lives. It is all about the rediscovery of the once forgotten and the appreciation of moments well spent. Chicago's lively cultural vibe creates the perfect environment for these independent antique stores near OneEleven, so go check them out.
The Lazy Dog Antique Store
The Lazy Dog Antique Store opened its doors in Roscoe Village in 2005. It was a natural career choice for owner Lisa Piemonte, whose estate sale-loving mother dragged her along as a child in the hunt for one-of-a-kind treasures. Now adventurous shoppers can explore the shop's two floors of fantastic curiosities and antique gems.
There is something magical about The Lazy Dog's ambiance. It has soft, soothing old music and scented candle air. Browse the collections of Art Deco, primitives, and retro furniture. Also, you can comb through the eclectic collection of estate jewelry, dusty books, and classic tin signage. The inventory is always changing, the service is friendly, and you will be glad you stopped by.
Good Old Days, Inc.
Good Old Days, Inc. has been a Belmont Avenue fixture for over 35 years. They have a community focus and a wide range of carefully curated antiques. The shop specializes in restoring vintage radios and televisions and carries memorabilia with a Chicago flair. Come enjoy the obvious dedication to the city's history and its iconic Cubs baseball team.
High-quality furniture shares space with advertising clocks, neon signs, unique lighting, and cool architectural finds. Good Old Days carries a large selection of beautiful stained glass windows sourced from bungalows from the 1920s and 1930s. Also, they have antique bevel glass windows in several sizes. You will want to check out the vintage black and white photographs of local sports and music celebrities, too.
P.O.S.H.
P.O.S.H. is more than an antique store, though some fine vintage pieces are scattered throughout the eccentric shop. It is a mixture of old and odd, of flea market treasures and international country finery. P.O.S.H. is tucked away comfortably in the historic Tree Studio building right in the heart of downtown. The shop has been a welcome addition to the neighborhood since 1997.
P.O.S.H. is an interesting destination for discriminating shoppers who seek authentic and unique items not found anywhere else. Many of the wares are gathered from European sources, like the delicate Italian china demitasse cups or the silver serving cutlery. The owners, Karl Sorensen and Stephen Weigel, scour the world markets and auction houses, carefully hand-picking those extra chic items only they can spot with expert eyes.
Chicago is a wonderful city to call home. Once you've finished exploring, stop by these coffee shops for Turkish coffee. One Eleven offers modern living spaces in a convenient location with the best of amenities. For more information, you can contact us anytime.