Plan Your Chicago Staycation Around These Three Attractions
January 3, 2019
|
Around Town
|
Arts & Culture
|
Attractions
|
Features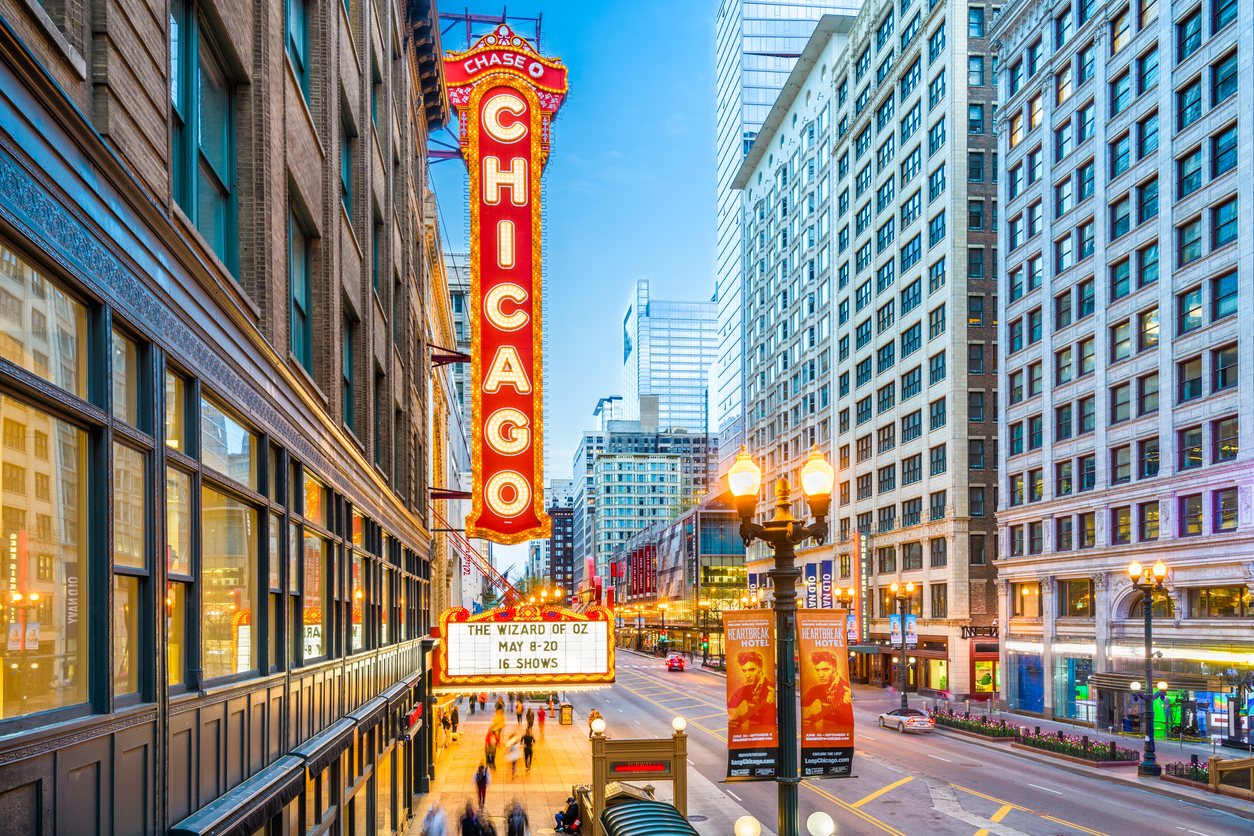 Architecture, unique food, and Al Capone are just a few of the things that come to mind when you think of the infamous city of Chicago. People from all over the world come to live, work, and play in this iconic city. But when you live in OneEleven, every tourist attraction is in your backyard. Plan a winter Chicago staycation and add these attractions to your itinerary.
The Chicago Theatre
Take in the majestic beauty as you step foot into the massive French Baroque style theater, with seating for 3,600 people! Architecturally, this theatre is a masterpiece featuring murals on the ceiling, gorgeous staircase, and crystal chandeliers with bronze light fixtures. Many notable figures have graced the stage of The Chicago Theatre, including Aretha Franklin, Prince, and David Letterman. With inspiration taken from both the Paris Opera House and the Royal Chapel at Versailles, this is an elegant must-see attraction.
Shoreline Sightseeing
Visitors and residents alike will enjoy taking in the beautiful Chicago views by boat. Choose from a variety of cruises by Shoreline Sightseeing on either the Chicago River or Lake Michigan. If you're looking to sit back and relax, the 40-minute Classic Lake Tour offers ample time to take in the beauty of Chicago. Also, a 75-minute speedboat tour offers the adrenaline of speed while taking in all of the breath-taking sights.
The Art Institute of Chicago
Founded in 1879, the Art Institute of Chicago is one of the oldest and most prestigious museums in the world. The building itself is nothing short of architectural beauty. Home to some of the finest pieces in the world and host to numerous exhibitions throughout the year makes this a must for art enthusiasts both living and visiting Chicago.
When you live at OneEleven, every day feels like you're at a luxurious resort. Stretch out your staycation by visiting these iconic conservatories, too. If you want to choose OneEleven as your home, contact us today to schedule your private showing.