Try a Bite at These 3 Noodle Houses in Chicago
December 13, 2018
|
Dining
|
Local Business
|
Restaurants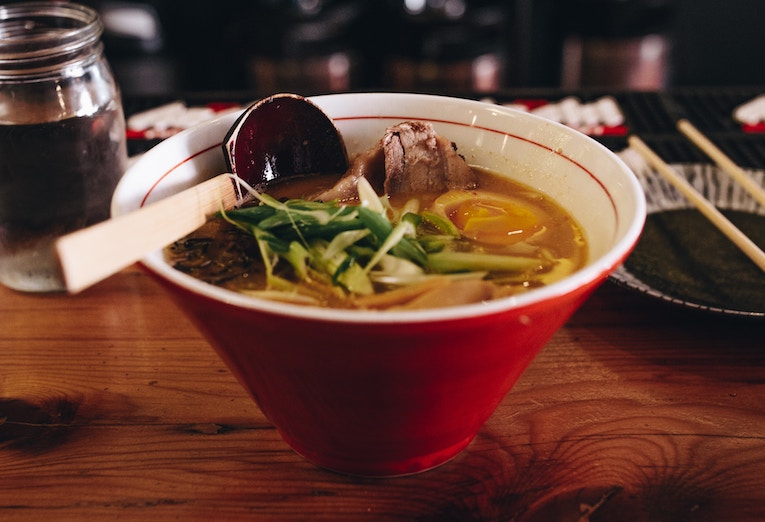 Sometimes it's the simple things in life that make a big difference, like easing into a warm bubble bath, having the concierge get your car washed, and noodles. Lots and lots of noodles. Here are three top-notch noodle houses in Chicago to warm your stomach and pique your interest, but they're just a start. There are many more around OneEleven to taste your way through.
Ramen-San
First, stop by Ramen-San. It's very hip and stylish. No one eats alone since you're served on high-top communal tables. It's known for its selection of gourmet ramen, which is served with a sesame-infused hot toddler or beer. The service is friendly and prompt. This is a great place to start trying noodle houses in Chicago because there are three locations in the city.
Slurping Turtle
Next, try Slurping Turtle. This place is known for its spicy tan-tan ramen. It serves a Sunday brunch with a ramen bowl featuring chicken fried in duck fat. You can also try their sashimi and maki rolls for a one-of-a-kind meal. You might even find a new favorite food next to your noodles.
Urbanbelly
Urban Belly is the place that started the local ramen craze in Chicago. It serves a selection of classic ramen. It also produces a line of bottled sauces that cover a whole range of Oriental dishes, ramen included. If you've already tried their delicious ramen, explore the rest of their menu. Chef Bill Kim has created recipes for delicious bowls, dumplings, and more.
Learn More About the Noodle Houses in Chicago
When you're ready to come home after a delicious ramen meal (or maybe you're in the mood for a local gourmet burger), we hope you've made OneEleven your home. The floor-to-ceiling views are breathtaking. The gourmet kitchens are to die for. Add to that other amenities like a spa, swimming pool, workout room, and 24-7 concierge service, and you'll feel like you're living in a slice of heaven. Contact us to find out more.