Explore the Stunning Gardens in These Chicago Conservatories
December 20, 2018
|
Around Town
|
Arts & Culture
|
Attractions
|
Educational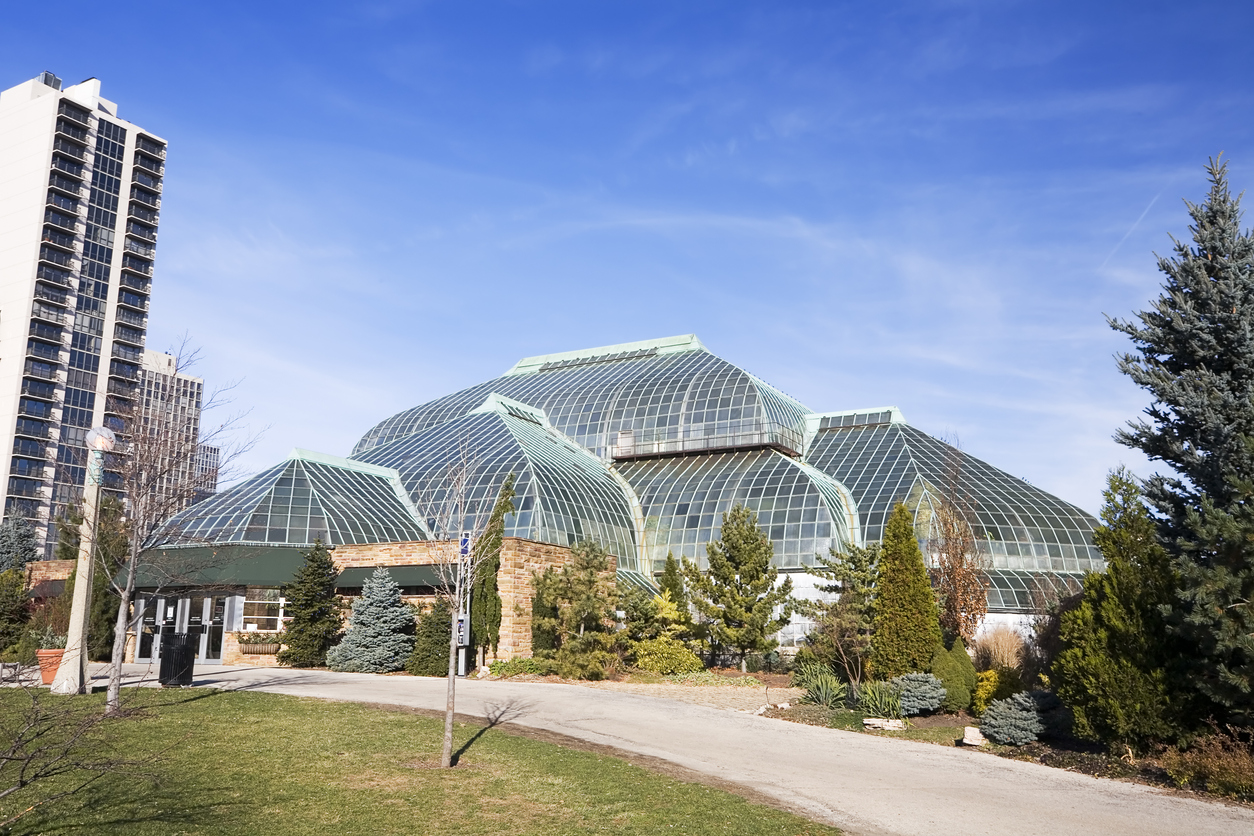 Did you know that Chicago is sometimes called the "City in the Garden?" When you live at OneEleven, gardens and beautiful Chicago conservatories are just around the corner. The area is home to two of the most remarkable conservatories in the United States, and admission to these stunning destinations is always free.
Lincoln Park Conservatory
Known for its beauty and tranquility, the Lincoln Park Conservatory was constructed between 1890 and 1895. Renowned Victorian architect Joseph Silsbee designed all of the exhibit houses. First, start your tour at the Palm House, which opened in 1892. Nestled just steps from the Lincoln Park Zoo, the conservatory welcomes thousands of visitors every year. Come visit to see and learn about dozens of exotic plants from across the globe.
Guests can explore on their own. You can enjoy a docent-led tour through several areas including the Lily Pool, too. The pool is the conservatory's only landscape with National Historic Landmark status. Furthermore, knowledgeable docents can detail its architecture and history.
Garfield Park Conservatory
Also, make time to explore Garfield Park Conservatory. It is one of the most stunning conservatories in the United States. Many people refer to it as "landscape under art glass." National Register of Historic Places features it on its list. Famed landscape designer Jens Jensen designed the conservatory.
The conservatory has welcomed visitors for more than one hundred years. The staff's mission has always been to examine, explore, and experiment with plants.  One of the most popular areas to see is the Desert House. This attraction features a varied collection of cacti. It showcases beautiful succulents, too. All of the plants have unique forms. They range in size from the tiny living stone plants to large century plants.
These Chicago conservatories are just two of the attractions near OneEleven. When you've finished exploring the gardens, try these three local noodle houses for a filling meal. If you would like to call our community home, please contact us to schedule a tour where you can see all we have to offer firsthand.