Book The Barefoot Hawaiian For a Tropical Experience
December 27, 2018
|
Arts & Culture
|
Attractions
|
Entertainment
|
Features
|
Shopping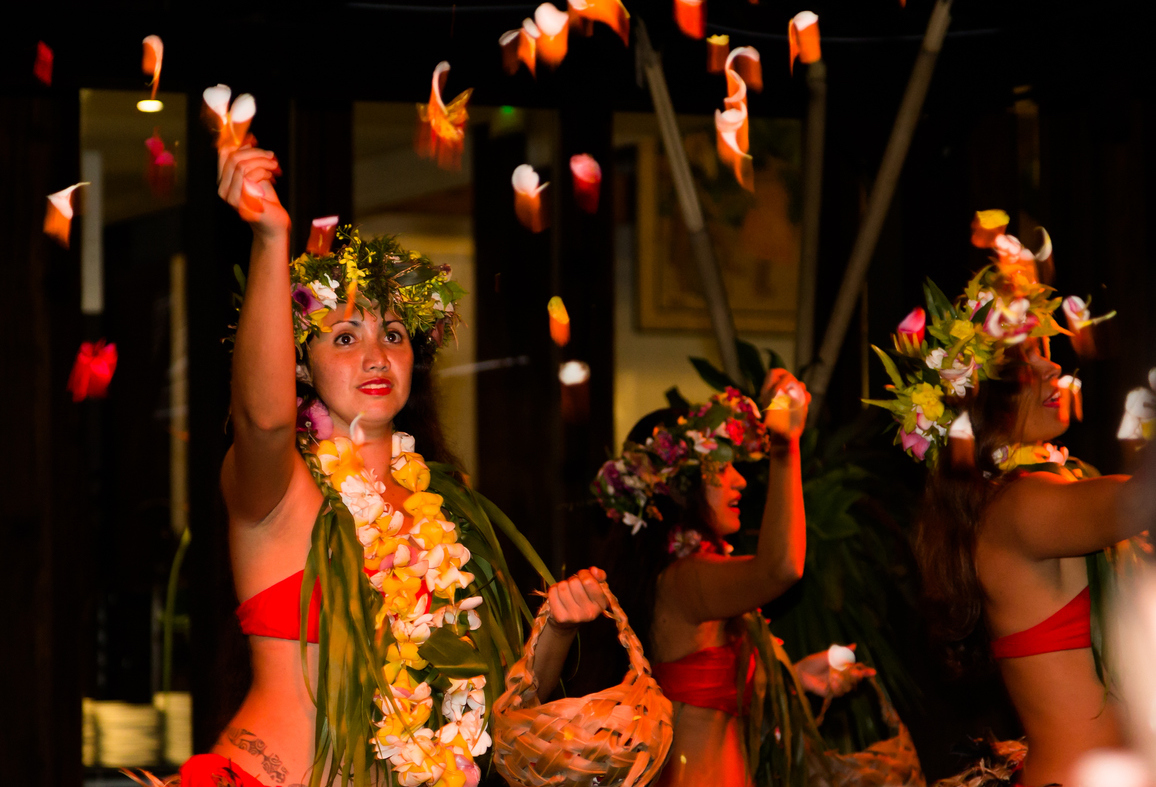 The Barefoot Hawaiian brings Hawaii to the mainland and it couldn't be more fun. It's a Polynesian twist on entertainment just a short drive away from OneEleven, and it is so authentic you will feel like you've been transported to the big island. It's all about energetic music, grass skirts, and colorful tropical paradises. You will be glad you gave them a call.
About The Barefoot Hawaiian
The Barefoot Hawaiian was founded by Gwen Keaké akamai Kennedy in 1973. In the beginning, she ran the business out of her own home for several years providing Polynesian-style entertainment for local parties. Then she opened the doors to The Barefoot Hawaiian in 1983, and the community is all the better for it. The venue includes a store for selling Hawaiian merchandise, a dance studio, and an office for running the entertainment aspect of her business. Now, The Barefoot Hawaiian employs over 75 entertainers. Also, it performs hundreds of shows around the world every year.
Entertainment
The Barefoot Hawaiian is your all-purpose resource for the Hawaiian experience. It happily can provide as little as one hula dancer for your backyard barbecue or turn a corporate event into a full-fledged luau. Performances include:
Hula and Tahitian dancing troupes,
Samoan fire-knife dancers and
other specialty dancers in full Polynesian dress.
Music can be performed by the company's own in-house band. Also, you can hire a Tahitian drum team for your big event.
Extras include a colorful parrot named Scottie and lei greeters to welcome your guests. Also, you can add interactive hula lessons to get everyone moving and smiling.
Dance Classes
The Barefoot Hawaiian Dance Studio offers dance instruction on two levels. The first training program trains people who want to become professional dancers. It's a challenging class for serious students preparing for a career in entertainment. The second program is the Summer Hula Dance Class. This informal class focuses on learning basic hula moves. Above all, it focuses on having fun while learning. Come to practice in a casual and relaxed setting. Also, the classes accommodate all age groups.
Shop
Stepping through the door of The Barefoot Hawaiian Shop is like entering an island world. The shop carries all the party props like leis and grass skirts. The venue itself has palm trees and thatched roof canopies. You can get authentic apparel from the islands like dresses, shirts, and Pareos.
Chicago is a wonderful city to call home. You can learn even more dances at these three local studios. OneEleven offers spacious apartments in a convenient location with the best of amenities. For more information, you can contact us anytime.