Go to Chicago's Art on theMART for the World's Largest Art Projection Show
October 18, 2018
|
Arts & Culture
|
Attractions
|
Educational
|
Features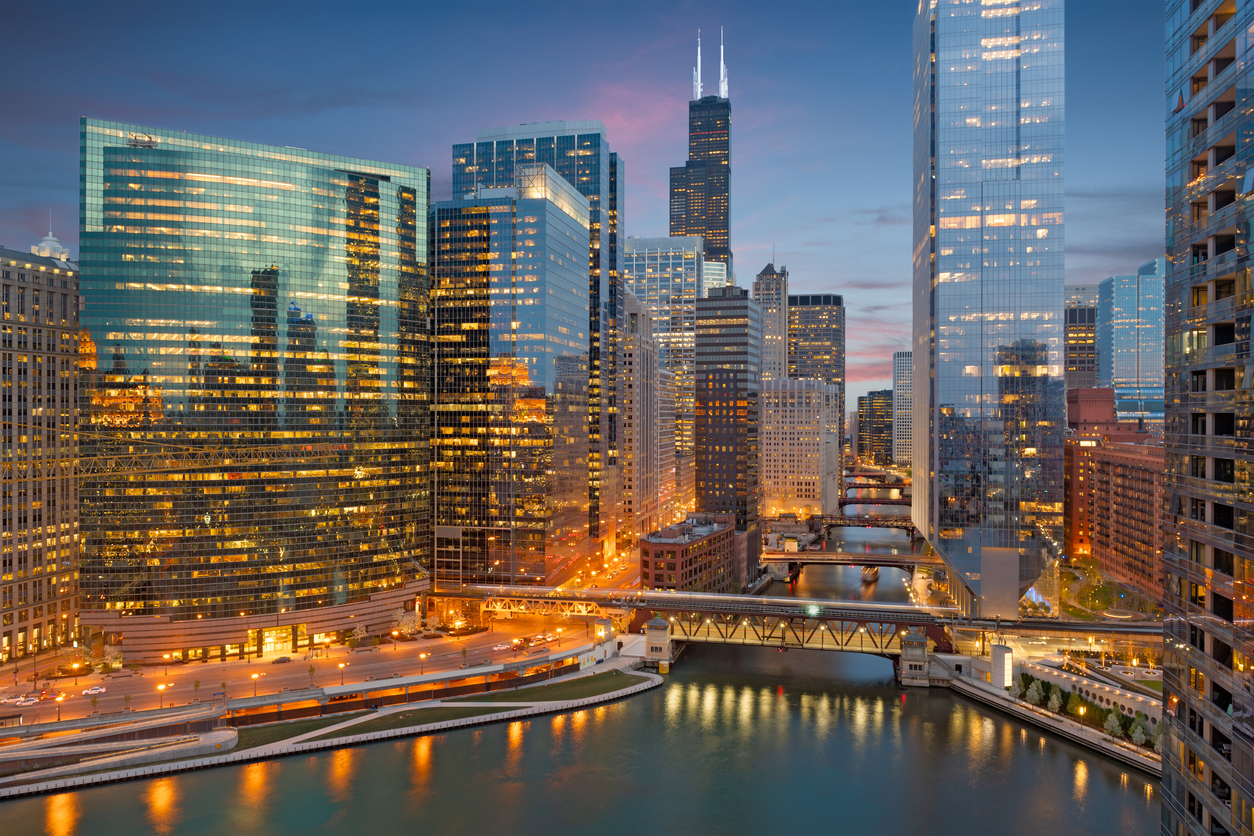 There's no better time of the year to be a citizen of Chicago. It's officially time for Art on theMART! As a true reflection of the city's culture, art, and legacy, Art on theMART is a one-of-a-kind event that you won't want to miss. It's just a short distance from OneEleven. So go see this architectural projection marvel before the end of the year.
What is Art on theMART?
Art on theMART is premiering for the first time this year. It is truly something to behold. It will premiere as the "world's largest, permanent digital art projection," created by the Curatorial Advisory Board and theMART, alongside the Civic Advisory Committee. Beautiful pieces from talented artists will light up the Chicago night sky on the side of theMART. The art will be projected in high definition for everyone to enjoy.
Art on theMART is a permanent installation, but it has a limited schedule. From now until December 30th, 2018, you can view the projection any evening from Wednesday through Sunday. The display performs best after dark, so stop by between 7:15 pm and 9:15 pm. If you don't have time this fall, don't worry. Art on theMART will be back in March 2019 as part of the Committee's plans to keep the series on rotating installations.
The Technology
The talented people at theMART and Obscura, which is known for its architectural projection mapping, have created the largest projection system in the world. The unique platform will allow theMART to create an ongoing show of pieces from celebrated artists. Thirty-four projectors will display the art with more than one million lumens of light. The project will also span more than two acres.
This one-of-a-kind event will take place at theMART building. Find it right in the heart of Chicago's River North submarket. It stands proudly as the largest privately-held commercial building in the country; theMART encompasses more than four million square feet and two city blocks. Stop by to see a rotating selection of brightly lit art!
The Artists
Art on theMART will rotate artists throughout each series. Art from Jason Salavon, Zheng Chongbin, Diana Thater, and Jan Tichy will be lighting up the night sky with various styles and genres. Check out the project's website for a complete list of the artists.
Every block in Chicago is full of art and design, especially near OneEleven. If you want to see more of the city, spend a day exploring Chicago's Oak Park Art District, too. Please contact us today to learn more about living in our community and experiencing Chicago!