Stop By These 3 Public Art Displays in Chicago
August 9, 2018
|
Around Town
|
Arts & Culture
|
Attractions
|
Educational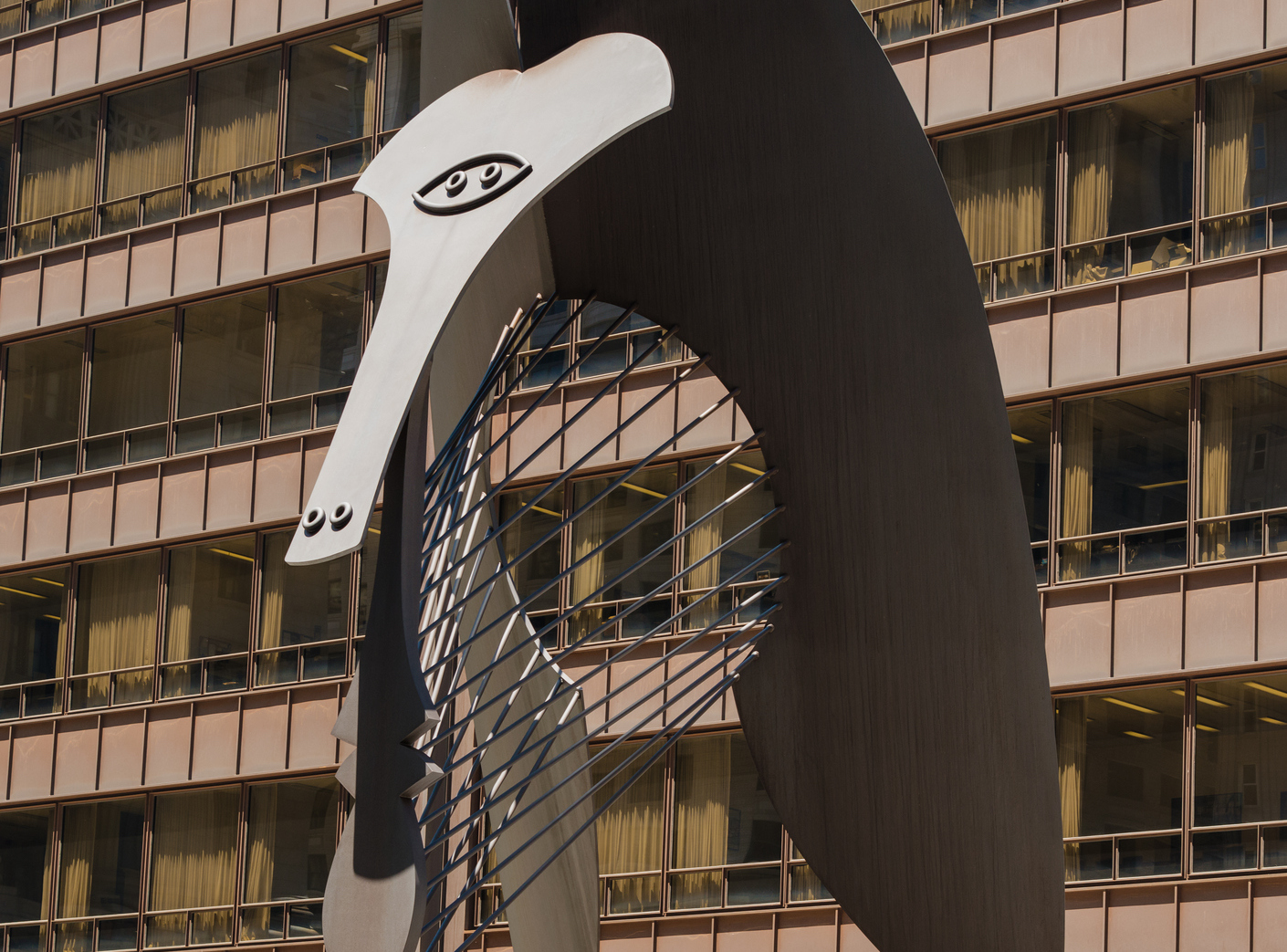 Public art displays showcase everything from the culture of a city to political turmoil. They also highlight what the city wants to show visitors. The art is accessible to everyone, and you can find displays in towns and cities around the world. If you want to explore Chicago's cultural expression, you can find public art just around the corner from OneEleven. Explore these three public art displays in Chicago to get started.
The Picasso
Though technically untitled, everyone in Chicago calls this Daley Plaza masterpiece "The Picasso." This metallic piece of art weighs over one hundred sixty tons and stands over fifty feet tall. Made of Cor-Ten steel, it was commissioned in 1963 to serve as the centerpiece for the Richard J. Daley Center. Pablo Picasso worked on the sculpture for over two years before he unveiled it to the city in 1967. Stop by the Daley Plaza to see this and other Chicago landmarks.
Cloud Gate
Known affectionately as "The Bean," Cloud Gate is one of the Chicago's most visited works of public art. British artist Sir Anish Kapoor finished work on "The Bean" in 2006. This stainless steel sculpture makes its home in Millennium Park, and its polished exterior draws attention from every corner of the AT&T Plaza. Inspired by both the skyline of Chicago and liquid mercury, Cloud Gate allows visitors to not only marvel at the many reflections it creates but to also walk beneath the sculpture.
Crown Fountain
Crown Fountain also calls Millennium Park home. The fountain was constructed with two block towers made of glass, and it uses LED screens to project images of local Chicagoans' faces. A specially designed water feature works within the art piece to create the illusion of water spilling out of the image's mouth.
When you call OneEleven your home, incredible public works of art such as these are right on your doorstep. Once you have explored these public art displays in Chicago, you can also go behind the scenes at these three famous landmarks. Please contact us for more information and to schedule a tour of our community.