Try the Five Best Food Trucks in Chicago
July 26, 2018
|
Dining
|
Neighborhood
|
Restaurants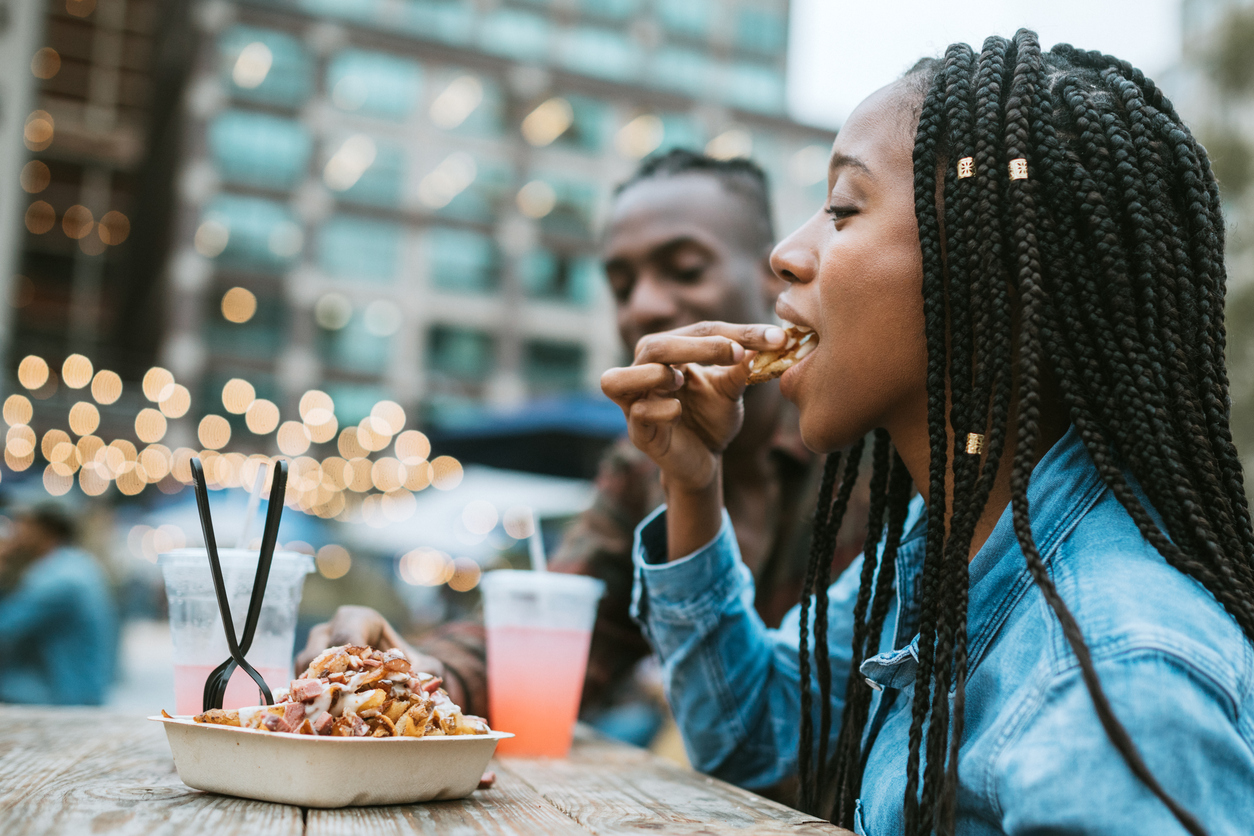 Chicago has a thriving food truck scene that includes almost every culinary tradition. From pierogis and arepas to lobster rolls and wood-fired pizza, you can find the perfect food truck to satisfy your cravings just around the corner from OneEleven. So track down the five best food trucks in Chicago for a great workday meal downtown.
1. The Fat Shallot
After traveling the globe and tasting the best street foods the world has to offer, Sam Barron and Sarah Weitz returned to their hometown to launch The Fat Shallot. This food truck serves classic sandwiches with a modern twist. Whether you need to hurry back to the office or you want to take a walk in the park, The Fat Shallot is sure to be your new favorite lunch spot. Check The Fat Shallot's schedule here.
2. La Cocinita
La Cocinita was established in 2011 by husband-and-wife team Benoit and Rachel Angulo.  Spanish for the "The Little Kitchen," La Cocinita serves up modern Venezuelan-inspired street foods. La Cocinita is a food truck with press credentials and has been featured on CNBC's Restaurant Start-Up and Food Network's Eat Street. It has also been seen on Cooking Channel's Taco Trip with Aarón Sánchez. Be sure to try Chef Benoit's signature arepas whenever the food truck swings by your block.
3. Pierogi Wagon
Pierogi Wagon dishes out the best pierogi in Chicago, according to Chicago Magazine and Time Out Chicago. This food truck serves up golden seared Polish dumplings full of delectable fillings and your choice of toppings. So look for Pierogi Wagon at the University of Chicago Monday through Friday, 11am-2pm.
4. The Happy Lobster Truck
Four years ago, three best friends abandoned their desk jobs to pursue their dream of cooking great lobster. So they created The Happy Lobster Truck to bring lobster to Chicago on wheels. These days, founders Alex Robinson, Tyler Cullitan, and Neal Bassett serve up Chicago's happiest lobster roll along with its "angriest" lobster roll.
5. Chicago Pizza Boss
Chicago Pizza Boss is the city's original wood-fired pizza truck. A winning combination of carefully sourced and high-quality ingredients create the best pizza you've ever had. You can also get a taste of authentic pizza with Chicago Pizza Boss's traditional Neopolitan dough technique.  Just ask Chicago Pizza Boss's boss, Giuseppe Badalamenti.
Chicago's vibrant food truck scene represents the best food styles in the city. For a beautiful place to enjoy a sit-down meal, try one of the best restaurants on Chicago's Riverwalk instead. If you're looking for an apartment that puts you near these downtown Chicago locations, contact us today to schedule a tour.