Explore the Chicago French Market
May 3, 2018
|
Around Town
|
Neighborhood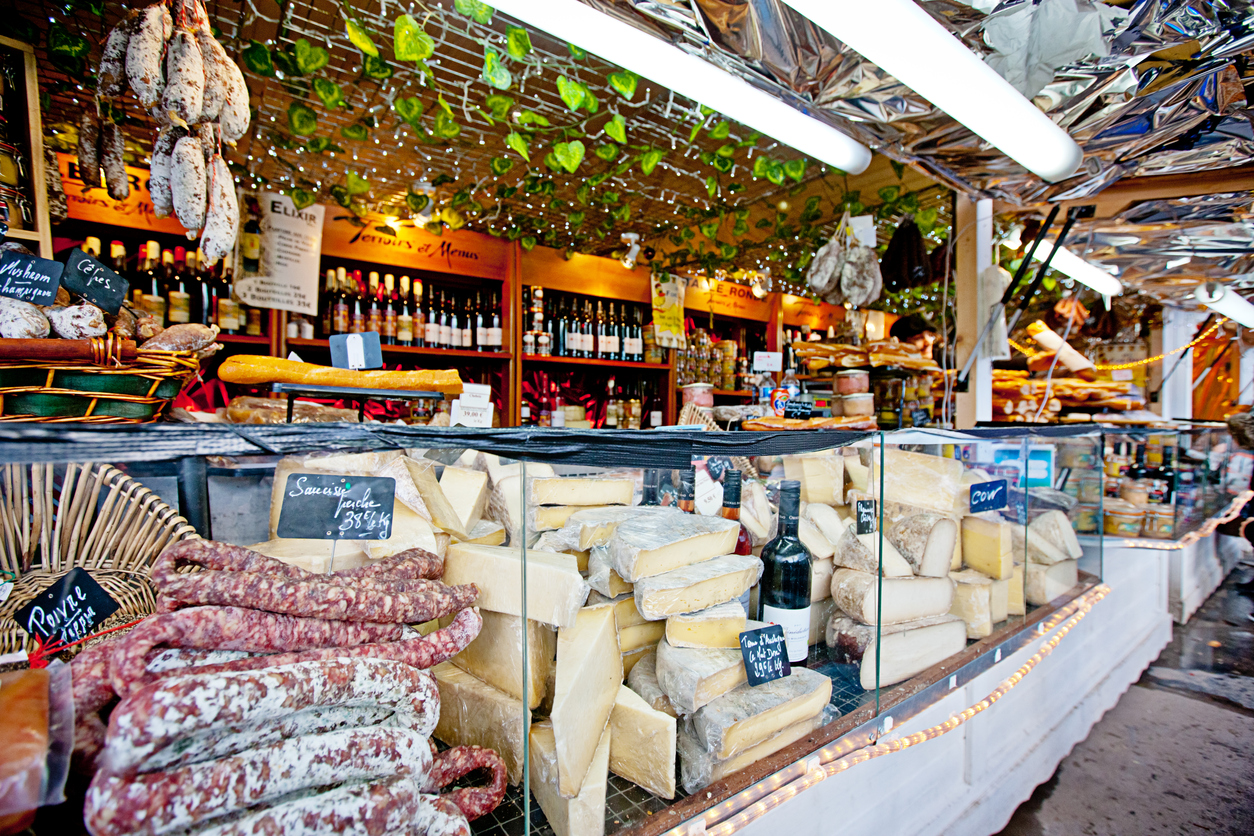 Located in the burgeoning West Loop neighborhood, the Chicago French Market is a feast for the senses. This European-style indoor marketplace is filled with an array of mouth-watering delicacies, artisanal products, and French-inspired kiosks. Founded with a mission to support local purveyors in the greater Chicago area, this lively market is a great way to spend a few hours exploring an assortment of products from over 30 specialty vendors. Here are a few great spots to try in the marketplace:
Frietkoten Belgian Fries and Beer
American french fries are a favorite all across the country, but for a new twist on the experience visit Frietkoten Belgian Fries and Beer. Modeled after traditional "fry shacks" found throughout Amsterdam, Frieitkoten serves this tasty snack daily at the Chicago French Market. Known for their crisp exterior, these Belgian specialties are fried twice to achieve perfection. Frietkokten takes this treat to the next level with up to 20 different dipping sauces as well as a selection of authentic Belgian-style beer from breweries such as St. Bernardus and Unibroue.
Fumare Meats
People tend to take their deli meats seriously in Chicago and Fumare Meats hits all of the marks with locals and visitors alike. While New York may get a lot of credit for elevating the pastrami sandwich, Fumare Meats' Montreal-style offering gives the Big Apple a run for its money. For those looking to explore other options, Fumare Meats has a full menu of delicious savory items including smoked meats, breakfast sandwiches, and freshly-baked bagels.
Vanille Patisserie
It wouldn't be a French market without the iconic pastries for which France is so famous! In the Chicago French Market, look no further than Vanille Patisserie for an authentic taste of France's sweet confections. Vanille's artisans bake a collection of daily treats including their famed macarons, sinfully good croissants, and beautiful custom cakes.
---
When you call OneEleven home, specialty markets like these are right on your doorstep. So, please contact us for more information and to schedule a tour!