Man-Made Wonders: Learn About Architecture Around Chicago
April 26, 2018
|
Around Town
|
Educational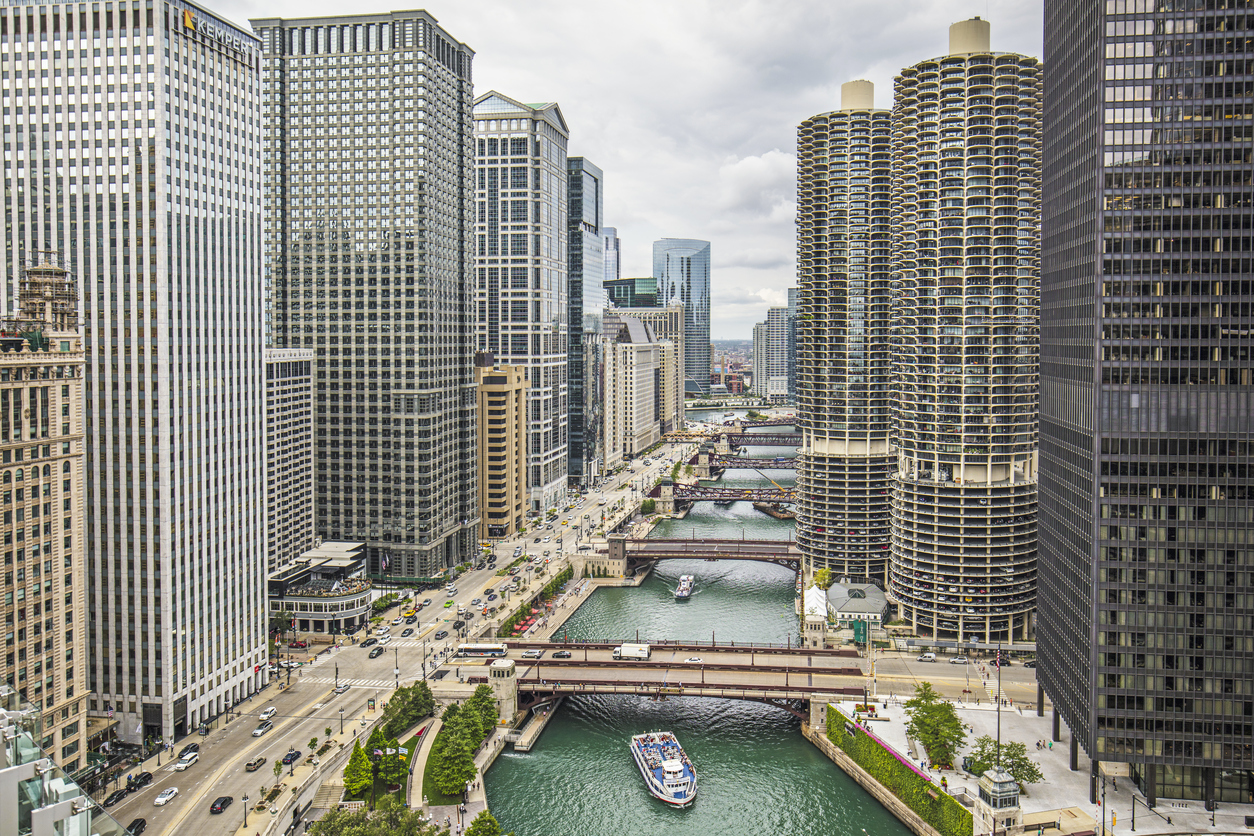 Chicago is famous for dining, sports teams, weather, and architecture. With its moving bridges, innovative skyscrapers, and historic buildings, Chicago is a thriving architectural hub. Though the architecture around Chicago is impossible to miss, you may not know much about it. If you'd like to learn more about the city's buildings, there are two places where you can learn all about the man-made wonders of the Windy City.
McCormick Bridgehouse Museum
Chicago's Riverwalk boasts eighteen moving bridges within a span of just two miles. It's some of the most impressive architecture around Chicago! Whether you walk along the river's edge or take in the bridges by water, these structures are a big part of Chicago's architectural story. The most famous bridge is the Du Sable Bridge. View the Du Sable from the McCormick Bridgehouse Museum and enjoy a chance to watch it in action. Here, you'll learn more about the city's bridges and experience an incredible photo-op at the top of the tower.
Chicago Architecture Foundation
Known for its awe-inspiring skyscrapers, the Chicago skyline is an amazing architectural feat. Learn about the most famous skyscrapers with a visit to the Chicago Architecture Foundation. You'll find out about the iconic designs behind Chicago's most well-known buildings and have the chance to explore architectural exhibits. CAF also offers eighty-five different architecture tours! Guided by experts, these tours escort you around the city or down the river, teaching you the stories behind Chicago's greatest buildings. Along with exhibitions and tours, CAF also offers an array of special programs and events, so be sure to visit frequently.
---
The architecture around Chicago is just one part of the city's appeal. Our residents at OneEleven know better than anyone that Chicago is full of outstanding shopping, dining, and entertainment.
If you'd like more information about living in this bustling city, please contact us to schedule a tour. We'd love to show you around our luxurious amenities and welcome you to your new home.