Celebrate National Pretzel Day in Chicago
April 19, 2018
|
Around Town
|
Dining
|
Events
|
Restaurants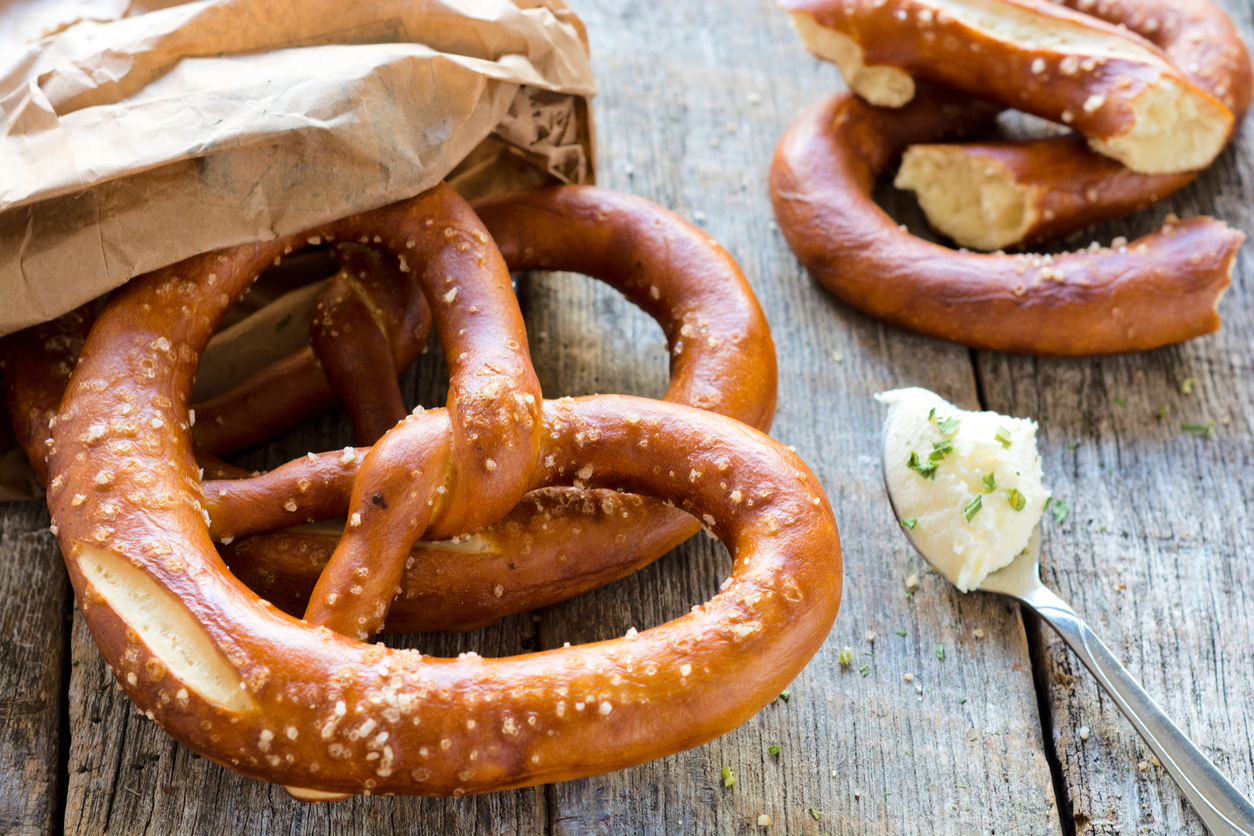 Did you know that April 26th is National Pretzel Day? It's unknown who invented this salty treat, though some legends claim it was created by a baker who faced death unless he could make bread through which the sun could be seen three times. Of course, we're not too concerned with where this tasty snack came from; rather, we're here to tell you where you can find delicious soft pretzels in the city of Chicago. Read on!
The Radler
The Radler is a German beer hall that has welcomed visitors since 2013. The owner's great-great-grandfather immigrated to Chicago from Germany in the late 1800s and is the inspiration behind Radler.
The space embodies Bavarian tradition. It features cuckoo clocks and tables and chairs made from Tennessee white oak. Chicago Magazine states The Radler serves the "Best German Food in Chicago," and the menu includes pretzels with Munich malt butter.
The Berghoff
Herman Berghoff came to the United States from Germany in 1870. He spent several years working on sugar cane plantations and performing at Buffalo Bill's Wild Show before opening a brewery in Indiana. When Chicago hosted the World's Fair in 1893, he came with the intention of selling his beer and ended up calling the city home.
Herman opened The Berghoff six years later, selling beer for five cents and including a free sandwich with every pint. Today, the restaurant continues to be family owned and operated, and guests enjoy its atmosphere and friendly service. The menu includes an array of dishes including Bavarian pretzels served with beer and cheddar cheese sauce.
---
These are just two of the restaurants near OneEleven where you can celebrate National Pretzel Day. If you are searching for a place to call home, please contact our friendly representatives to arrange a showing. We'd love to show you our community firsthand.