Enjoy Candy & Confections in Chicago
December 12, 2017
|
Local Business
|
Neighborhood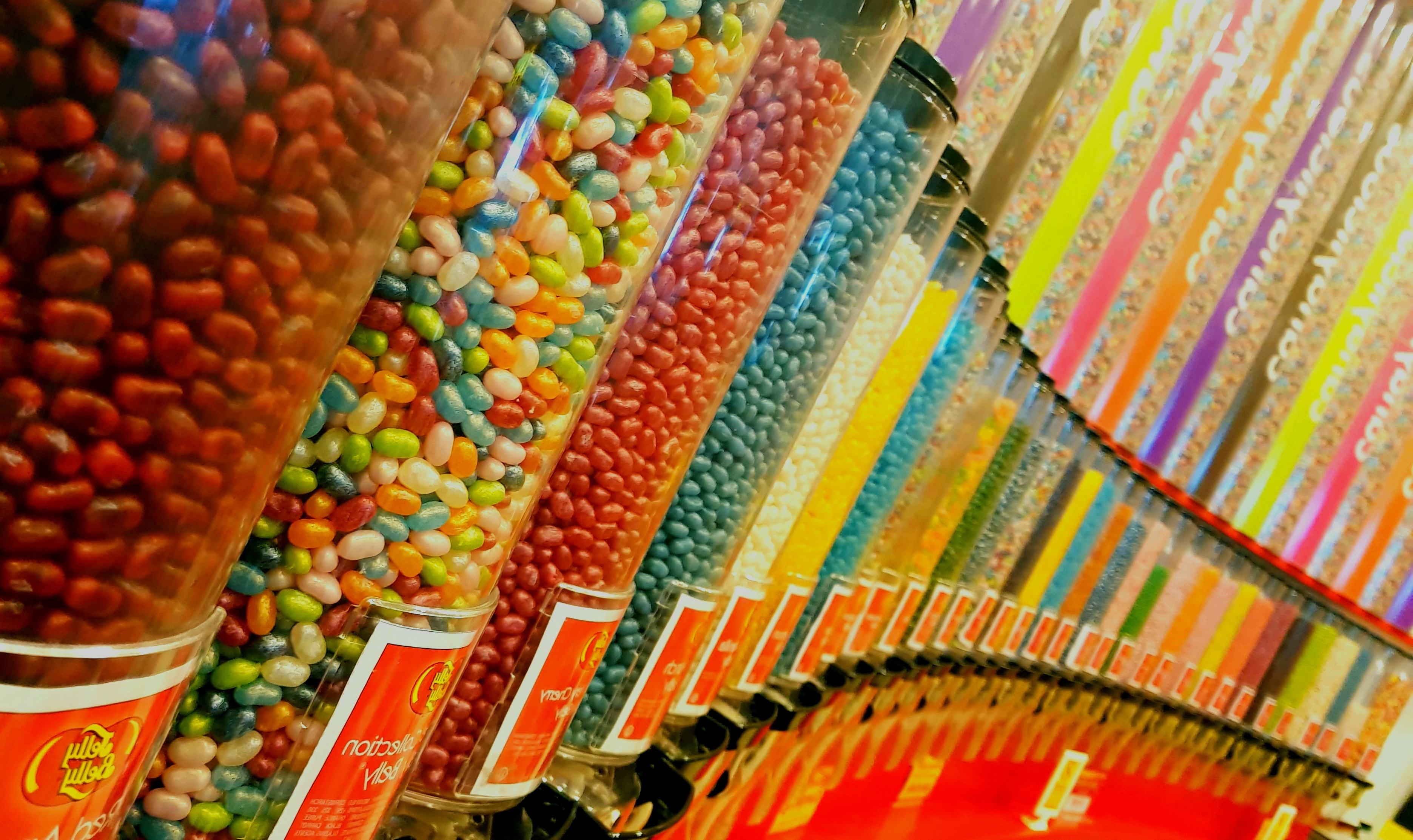 There is no shortage of sweet shops in Chi-Town. And while Fannie May is a Chicago classic, there are a number of other notable candy stores in and around the Loop that are also sure to impress shoppers. So, if you are looking for a unique hostess gift or a clever way to stuff some stockings this holiday season, try one of these yummy sweet shops.
Dylan's Candy Bar
For extreme candy shopping, Dylan's Candy Bar is a must. Spread out over two floors in Tribune Tower, this whimsical store is full of color and variety. Get a tackle box of treats or a paint can packed with jelly beans. Anything you can imagine is possible at Dylan's Candy Bar. The shop also features limited edition confections inspired by movies and characters that we all know and love. Crayola and Care Bear candies are a big hit. And look for adorably packaged Despicable Me 3 goodies for the minion maniac in your life, while supplies last.
Lolli & Pops
Located within the Chicago French Market, Lolli & Pops offers a charming array of well-packaged gifts for anyone on your list with a sweet tooth. Choose from a variety of truffles, candy boxes, and popcorn tins. The swirled and sparkling unicorn bark is especially tempting for children and a cuddly Lolli bear makes the gift complete for youngsters and the young at heart.
Whimsical Candy
You can find Whimsical Candy products at sweet shops across the country but there is only one Whimsical Candy Kitchen & Store. Tucked away inside the original DeMet's Candy Factory building on North Franklin, this charming store offers free samples, clever decor, and the sweet smell of caramel to all visitors. Pick up a few gifts and enjoy a freshly baked pastry while you're there.
When you make your home at OneEleven, you are surrounded by Chicago's best. The Loop features world-class shopping, dining, and entertainment. It truly is the sweet spot in the city. If you are ready to live like a local, contact us and schedule a tour of our luxurious and contemporary apartments today.