Enjoy A Bowl Of Soup In Chicago
December 4, 2017
|
Dining
|
Features
|
Local Business
|
Restaurants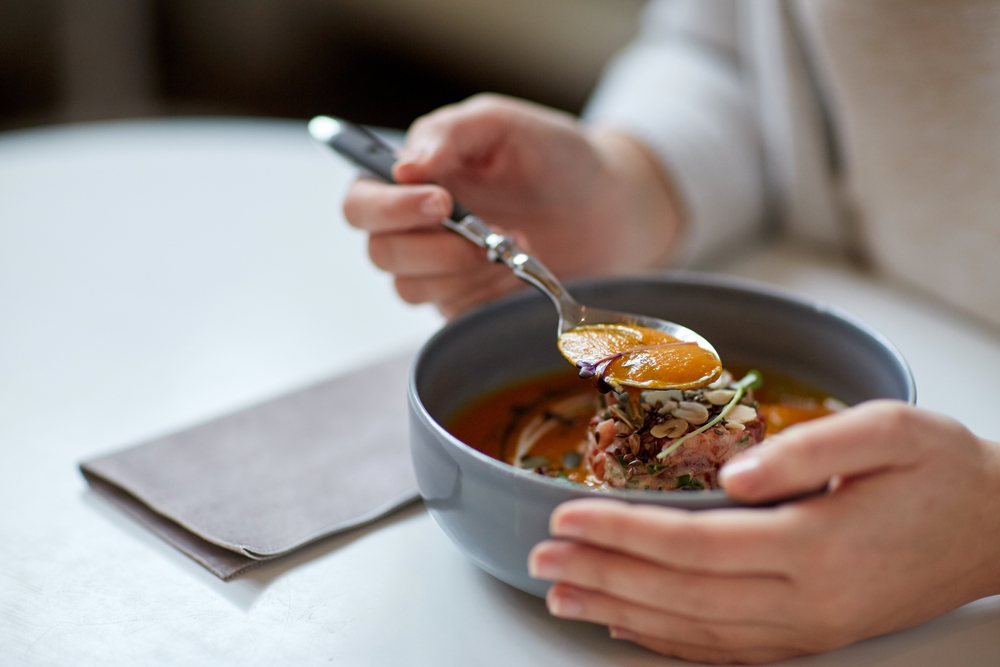 Nothing is more charming than winter in the Windy City. We bundle up and brave the cold weather because the Chicago has so much to offer. But if you need to warm up while you're out and about downtown, stop into one of these casual, local eateries near One Eleven Apartments and warm up with a stellar bowl of piping hot soup.
Hannah's Bretzel
Hannah's Bretzel is taking over Chicago. With nine locations around the city, the closest Hannah's Bretzel to One Eleven is on West Washington. This local chain specializes in sandwiches but their seasonal soups should not be ignored. The white cauliflower soup is hearty and rich. And the Winter Quinoa Stew is a vegan treat if you forego the sour cream topping.
Pierogi Heaven
Pierogi Heaven is a Polish restaurant with an elaborate pierogi menu. But, of course, they also serve borscht. Their red borscht soup comes with meat dumplings and has gotten rave reviews. Add a dollop of sour cream to create a truly authentic polish delight. Pierogi Heaven is a deli-style eatery located just a half mile from One Eleven. They're open from 11:00 am to 7:00 pm on weekdays and 11:00 am to 5:00 pm on weekends.
Soup Barz
Soup Barz is a soup-centric eatery that boasts ten freshly made soup varieties each and every day. Soup Barz uses locally sourced veggies whenever possible and ethically farmed meat to lessen their impact on the planet. Their soup and sandwich containers are even biodegradable. Soup Barz is located just a short distance from One Eleven on North Wells.
Downtown Chicago has it all. If you are ready to live in the city, contact us at One Eleven and schedule an appointment to view our luxury apartments.