Enjoy Fall Fun at the Fulton Market Harvest Fest
September 12, 2017
|
Dining
|
Features
|
Restaurants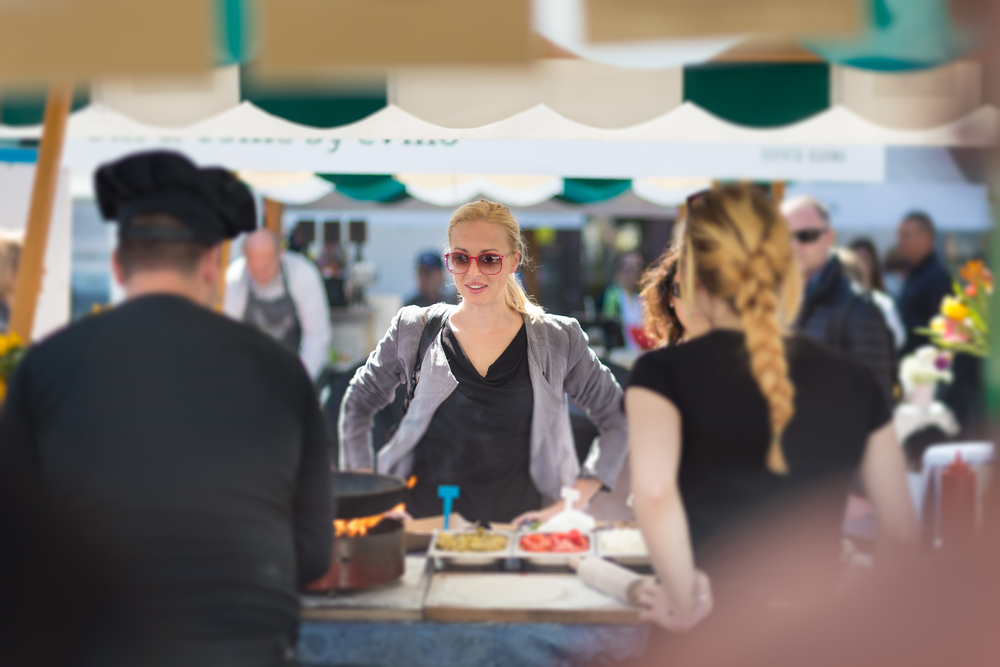 If you want to attend a fun event that features cooking demonstrations, live music, and the city's best restaurants, look no further than the Fulton Market Harvest Fest.
It takes place September 30th and October 1st, and highlights include:
KitchenAid Demo Stage – The KitchenAid Demo Stage is where renowned chefs will share recipes, tips, and more. A new chef will present each hour, and those participating include Fabio Viviani, Stephanie Izard, and Sarah Gruenberg.
BellyQ – At BellyQ, award-winning chef Bill Kim and his team use locally sourced ingredients to create an imaginative menu that's full of flavor. Stop by the restaurant's booth to sample some of Chef Kim's delicious creations.
Gus's World Famous Hot & Spicy Fried Chicken – Gus's began more than sixty years ago in the small town of Mason, Tennessee. In 2001, GQ named the restaurant "one of the top ten meals in the United States worth flying for.
The Golden Horse Ranch Band – Since 2002, The Golden Horse Ranch Band has played a lively set of waltzes, square dances, and swing dances in the tradition of old-fashioned barn dances. Be prepared to move as Annie Coleman, a third generation caller knows how to teach the crowd to swing in no time.
The Hoyle Brothers – The Hoyle Brothers are one of Chicago's best-known country bands. They deliver lyrics that speak universal truths and have been recognized by critics, who according to the group's website, find the boys' purity of purpose and first-rate musicianship irresistible.
The Harvest Fest is just one of the many events that you can enjoy if you call One Eleven Apartments home. Please contact us to schedule a tour.