Visit A Farmers Market Near OneEleven
August 1, 2017
|
Dining
|
Features
|
Local Business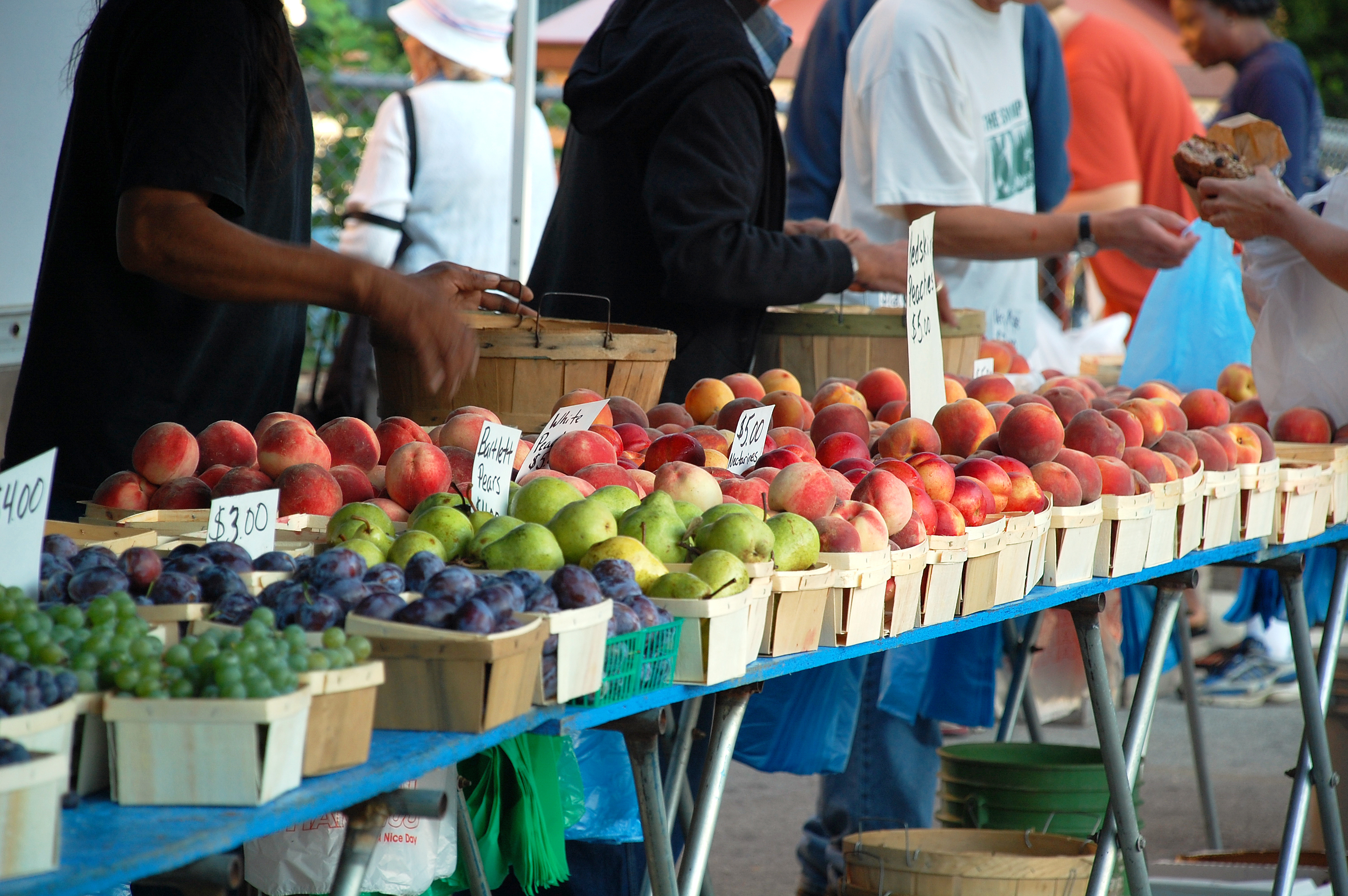 Farmers markets are known for their selection of fresh produce, meat, cheese, and so much more.
When you're ready to stock your refrigerator, head to one of the following markets:
Logan Square Farmers Market
USA Today recognized this open-air market as the best in Illinois. It's the city's only weekly, year-round farmers market, and it is where farmers and small-scale food producers sell their goods. Products include eggs, garlic dill pickles, and honey. Shoppers can explore on Sundays from 10:00 a.m. to 3:00 p.m., as they listen to live entertainment.
Green City Market at Lincoln Park
Called "the best sustainable market in the country" by industry leader Alice Waters, Green City Market strives to improve the availability of a diverse range of high-quality foods. Its motto is "Know Your Food. Know Your Farmer," and a variety of vendors set up stands each week. The market is open every Wednesday and Saturday through October, from 7:00 a.m. to 1:00 p.m. and goods include cottage cheese, beef, and maple syrup.
Ravenswood Farmers Market
Nestled on N. Damen, the open-air Ravenswood Farmers Market is known for connecting farmers and food producers to residents while at the same time providing neighbors a place to come together. It also features food trucks, health and wellness providers, and artists. The market is open every Wednesday through October, from 4:00 p.m. to 8:00 p.m., and friendly dogs are welcome to shop with their owners.
If you are considering calling OneEleven home, please contact us to schedule a tour. We would love to show you our amenities firsthand.