Stop By Big Wig Tacos For Lunch
July 17, 2017
|
Dining
|
Features
|
Local Business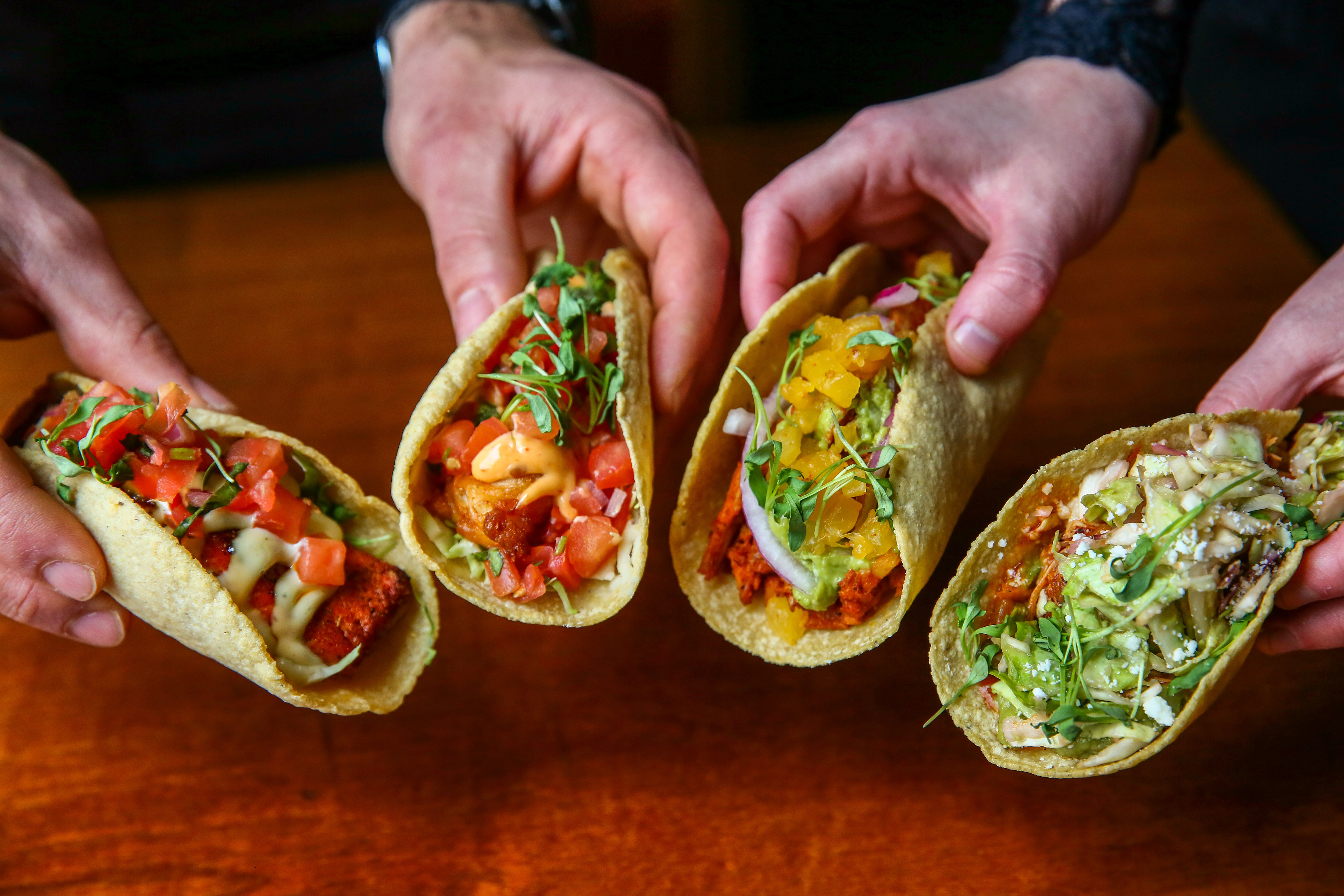 With crunchy veggies, cheese, and tender meats, tacos are a delicious meal choice any day of the week… but especially on Taco Tuesdays! If you're in search of a new place to celebrate Taco Tuesday with your friends, then visit Big Wig Tacos. It's a casual new Mexican restaurant with affordable prices and some of the most delicious food around.
Big Wig Tacos has a simple setup. You order at the counter and take a seat in the dining area. Wooden tables, a high ceiling, and unique art on the walls make for a very modern, eclectic atmosphere. You'll feel perfectly comfortable in jeans and a t-shirt, but not out of place in business casual attire, either.
The menu at Big Wig Tacos is simple. First, you pick your vessel. They have tacos, burritos, bowls, quesadillas, tortas, and nachos. Then, you pick your protein. The skirt steak and chorizo are popular choices, but vegetarians will love the avocado and veggie options. Add some toppings, like jalapenos, cilantro, and sour cream, and the complete your order with a side of rice, chips, and salsa, or chips and guac.
Big Wig Tacos just opened in May 2017, and they've already become a go-to spot among locals. They stay open from 11 am – 5 am, so you can stop by for a late night snack! You'll find the restaurant near One Eleven Apartments at 770 N. LaSalle St.
Are you looking for a new home in Chicago? Contact us to learn more about our friendly and welcoming apartment community.