Enjoy Brunch at Beatrix
July 24, 2017
|
Dining
|
Features
|
Local Business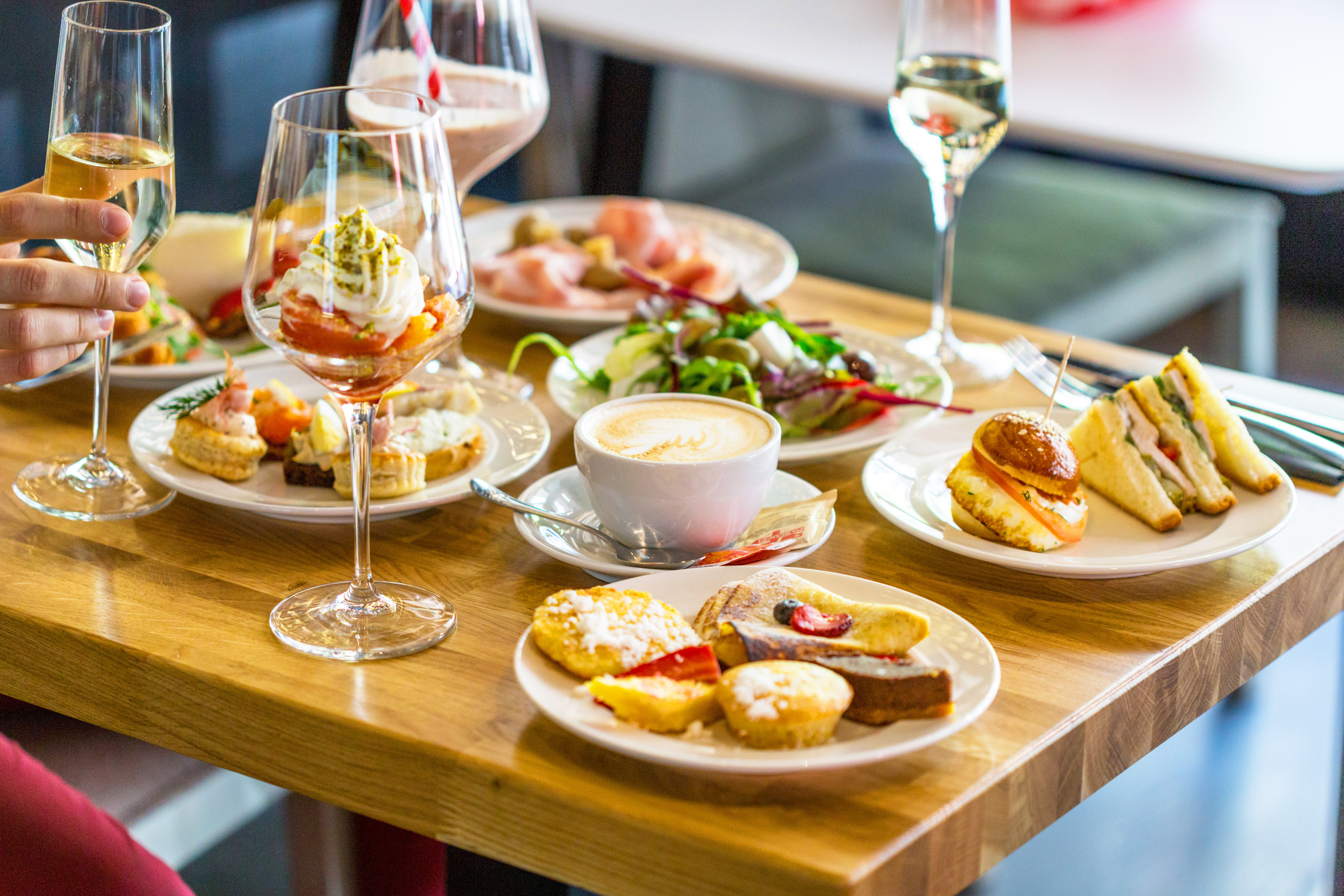 Brunch is more than a long breakfast on a late Sunday morning. It's a communal sigh of relief that you got to sleep in. It's the weekly social gathering with the ones you love. And it's the most relaxing meal of all.
For those lucky residents at OneEleven in Chicago, brunch is a must. And there's no shortage of hot spots within walking distance. Let's start with a delicious local favorite, Beatrix.
Just a 10-minute walk from your front door, Beatrix is the only place you'll want to be this weekend (and every weekend, for that matter). Not only do they have a warm and cozy atmosphere, their cookies are bigger than your hands. Well, so are their coffees and pancakes. Actually, everything is impressively large and beautifully presented. Every menu item from a locally sourced latte to a delicate three-course meal is above and beyond.
Their mouth-watering matcha cupcakes are the perfect way to start or end your brunch adventures. Pair it with a coffee from your hometown roasters, Intelligentsia or Metropolis. Then go for the lemon pancakes for the perfect balance of sweet and tart. And did we mention the cocktails? Ladies and gentlemen, Beatrix offers a make-your-own bloody mary bar. Drink your Monday cares away because you're having brunch in heaven.
Whether it's an intimate affair with a loved one or group gathering with the whole gang, waking up with Beatrix on the menu is just one of the perks at OneEleven Apartments.
Cheers!
Contact us for more on where you can enjoy a luxury neighborhood brunch.