Pick Up A Deep Dish Pizza In Chicago
February 21, 2017
|
Dining
|
Features
|
Local Business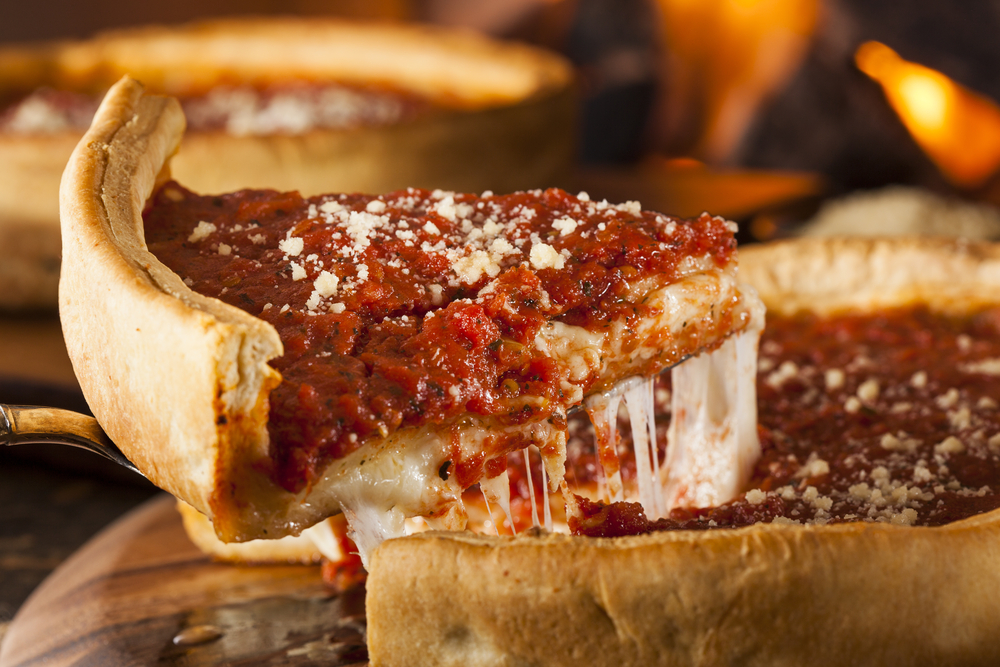 Chicago is famous for its sports teams, the Willis Tower, and deep dish pizza. While the origins of the teams and tower are known, a bit of a mystery surrounds the creation of deep dish pizza. There are conflicting stories as to how the dish originated as little documentation exists. According to the Chicago Tribune, it almost certainly came out of a 19th-century mansion at 29 E. Ohio St. – the restaurant that is now called Pizzeria Uno. While the origin of deep dish pizza is up for debate, the claim that it is popular among locals and visitors from around world is not. If you would like to enjoy a few slices tonight, here are two of the best deep dish pizzerias in the city:
The Art of Pizza
Voted #1 Deep Dish Pizza by the Chicago Tribune, The Art of Pizza is known for its friendly service and reasonable prices. The website states that the cooks use the best ingredients from Wisconsin cheese to California vine-ripened tomatoes and that the near perfect golden crust is a great base for the tomato sauce. Options include Art's Southwestern, Art's Vegetarian, and Art's Hawaiian.
Pizano's Pizza & Pasta 
Owner Rudy Malnati Jr. learned the art of making pizza from his father who opened Pizzeria Uno in 1943. Just like his father's eatery, the deep dish pizza at Pizano's is known worldwide and it's created using an authentic recipe and high-quality ingredients. In a warm atmosphere that celebrates friendship and family, diners can enjoy options such as Meat Lovers, Uncle John's Hawaiian, and "Hey Hey" Jack Brickhouse Special.
If you would like to call OneEleven Apartments home, please contact us. We're a short drive from these pizzerias and so much more.