Dine On French Cuisine In Chicago
December 6, 2016
|
Dining
|
Features
|
Local Business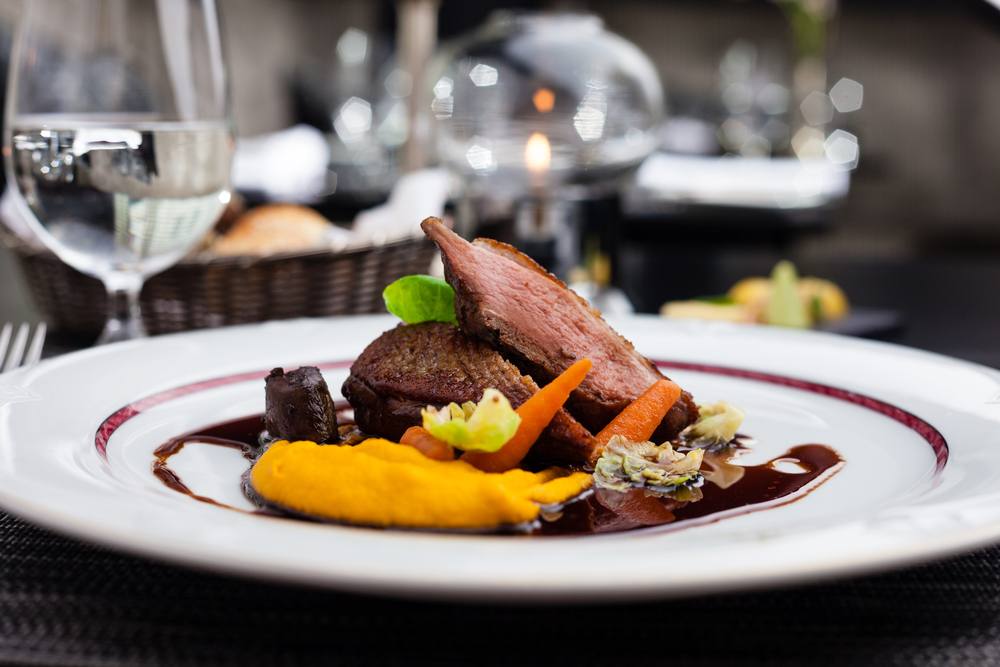 Did you know that the history of French cuisine dates back to the middle ages? Usually, the meals were seasonal and typically consisted of spiced beef, pork, and poultry. At the time, several different dishes were prepared for a meal and served in a style known as "service en confusion". This means each of the items were on the table at the same time, and much of the food was eaten by hand.
If you would like to enjoy French cuisine near OneEleven Apartments, there are several great restaurants to try throughout Chicago. They include:
Bistronomic 
Named one of the top fifty restaurants in the city by the Chicago Tribune, Bistronomic serves delicious modern French cuisine prepared with ingredients from Midwest farms. The dining room's chic, contemporary decor features vibrant creams, reds, and browns, along with architectural themed accents. Menu options include Maple Leaf Duck Breast a L'Orange, Le French Burger (winner of the 2016 Chicago Gourmet Hamburger Hop), and Roasted Rack of Lamb.
Everest 
Located on the 40th floor of the Chicago Stock Exchange, Everest offers incredible views of the city. The dining room has an intimate feel with paintings by a local artist, and it's the perfect setting whether you are on a date or want to enjoy a meal with your entire family. Signature dishes include Magret of Mulard Duck, Filet of Sea Bass, and Filet of Sole New Meuniere.
Le Bouchon 
Voted one of the best French restaurants in the United States by Timeout Magazine, Le Bouchon serves classic French bistro food. The dining room will transport you to Paris with its quaint atmosphere and traditional decor and the friendly waitstaff will gladly help you choose the perfect meal. Menu options include Steak Frites, Poulet Roti, and Foie Gras Torchon.
If you're interested in calling OneEleven Apartments home, please contact us to learn about our leasing options.