Take A Cooking Class In Chicago
July 18, 2016
|
Dining
|
Events
|
Local Business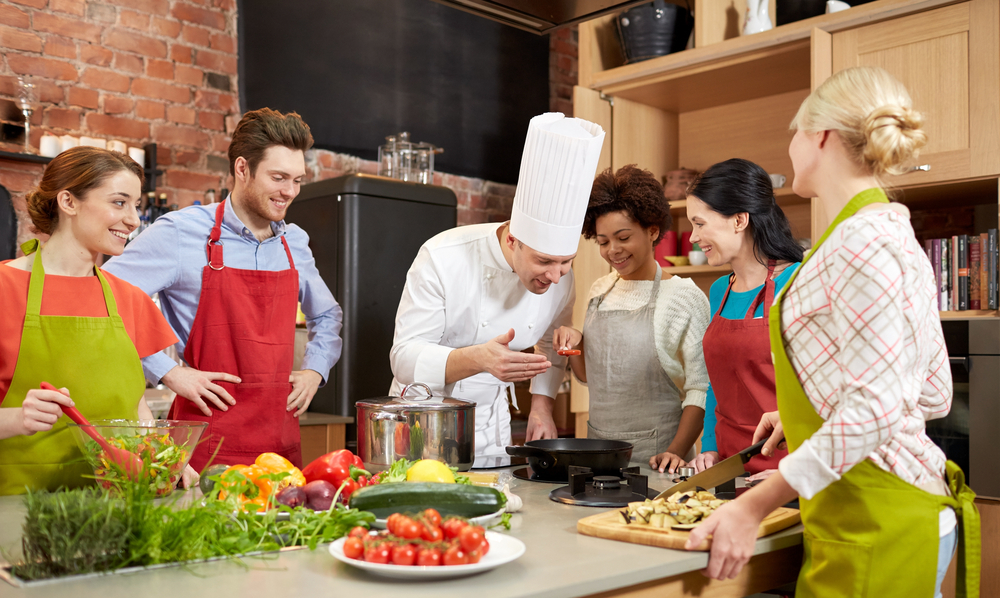 Are you tired of warming up canned soup and baking frozen pizza? Take a cooking class near One Eleven Apartments where you can learn to prepare a variety of meals and even a few sweet treats.
The Social Table
The founder of The Social Table dreamed of being in a kitchen every night teaching people how to cook. Several years later, her dream is still going strong and classes are plenty of fun as they're presented in a dinner party style (students can bring their own beer!). Each class lasts approximately three hours and options for lessons may include the Mediterranean Table (spiced lamb meatballs with fresh zatziki salad), Late Summer Brunch (roasted vegetable & goat cheese quiche and Cinnamon Toast Crunch French Toast), and Waterfront Dinner (blackened tilapia).
The Chopping Block
The Chopping Block is known as Chicago's premier school for those that cook at home. Classes involve both demonstrations and hands-on cooking activities. Depending on the season, they may include:
Seafood on the Grill – This class teaches how to cook fish and shellfish on the grill. You'll learn skills such as how to properly set up the grill, flavored butter making, and using rub spices.
Mediterranean Vegetarian: During this class, you'll learn to make Egg, Spinach, and Pecorino Pizza. Skills learned include setting up the grill and rolling out pizza dough.
Neapolitan Pizza -The Neapolitan Pizza course is where you'll discover the art of making authentic pizzas. You'll learn how to prepare tomato sauce from scratch, grill vegetables, make yeast dough, and much more.
The Wooden Spoon
The Wooden Spoon offers exciting cooking classes for just about every taste. A fun upcoming class you may enjoy is Couples Cooking with Comedy. This fun evening includes actively learning how to prepare grilled herb and marinated hanger steak, with chocolate raspberry cupcakes for dessert while watching an improv show. The funny characters will give you both good and bad advice on what you should bring and wear to a dinner party.
If you are interested in learning more about calling One Eleven Apartments home, please contact us. Our designer kitchens are perfect for re-creating these meals and more!