Explore the Famous Lincoln Park Zoo
June 20, 2016
|
Events
|
Features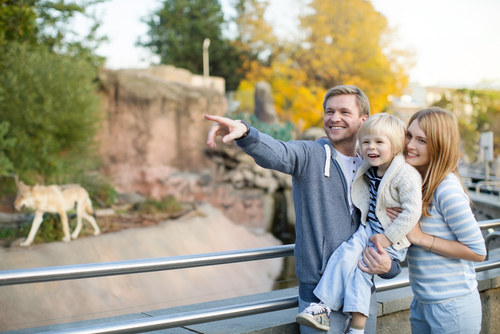 Located just minutes from OneEleven Apartments, the famous Lincoln Park Zoo is the perfect place to spend a beautiful summer afternoon with family or friends. Slip on your walking shoes and get ready to head into the wild of Chicago where you will be met by animals of all shapes and sizes.
The Lincoln Park Zoo was founded in 1868 and is one of the oldest in the country. From mammals to reptiles, the zoo is home to hundreds of wonderful and fascinating creatures. Take a look at the adorable newborn Japanese Macaques or visit with the tiny baby lemur—both new to the world and born in April. The latest addition, the Amur Leopard, is a definite must see during your visit.
When you are ready for lunch, head on over to one of the zoo's many restaurants. From pasta to burgers, you are sure to find something to suit your tastes. While you eat, have a seat, and take in the view to enjoy some people watching while you cool down.
After lunch, be sure to hit one of the Lincoln Park Zoo attractions. The endangered species carousel is popular with children of all ages and the train ride is a fun way to rest your legs and take in some sights. Both rides cost $3 per rider.
If you are interested in living just a short drive from Lincoln Park Zoo, consider visiting OneEleven Apartments for a tour. This Chicago apartment community offers an amazing location combined with all the comforts of home. Contact us today for more information.