Bowling Fun Near OneEleven Apartments
June 27, 2016
|
Events
|
Local Business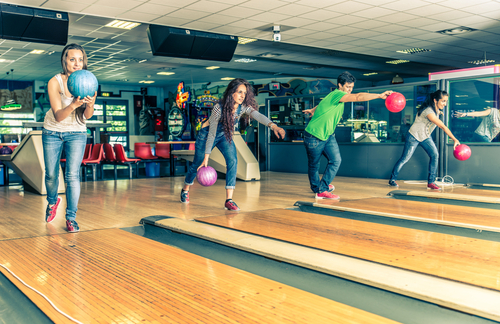 If you are on the lookout for fun things to do within walking distance of OneEleven Apartments, 10Pin Bowling might just be the place for you! Anyone who enjoys a good game of bowling in a laid-back atmosphere will have a good time visiting this local bowling alley. Grab a group of buddies and get ready to hit the lanes and make some great memories!
The lanes at 10Pin Bowling are well-kept and just waiting for you to come knock down some pins. Make sure to call ahead and make a reservation because this place is extremely popular and you definitely won't want to waste anytime stuck in a long line.
If you find yourself in need of something to munch on during your visit, a quick stop at the snack bar will leave you feeling great and ready to bowl again in no time. Whether you are in the mood for pizza, salad, or something sweet, this snack shack can meet your needs quickly and conveniently without interrupting your game or quality time with friends.
10Pin Bowling is open 7 days a week, opening at noon each day. Bowlers visiting after 8:00pm must be 21 or older. Bowling shoes are required and are available to rent for $3.95 a pair. The cost to bowl is $4.95 per game before 5:00pm and $6.95 per game after 5:00pm.
Looking for a wonderful place to live in the Chicago area? If you are interested in living close to Chicago activities and attractions similar to 10Pin, please contact us today.