Food, Films, and Fitness: 5 Fun Chicago Events in November
October 29, 2015
|
Events
|
Local Business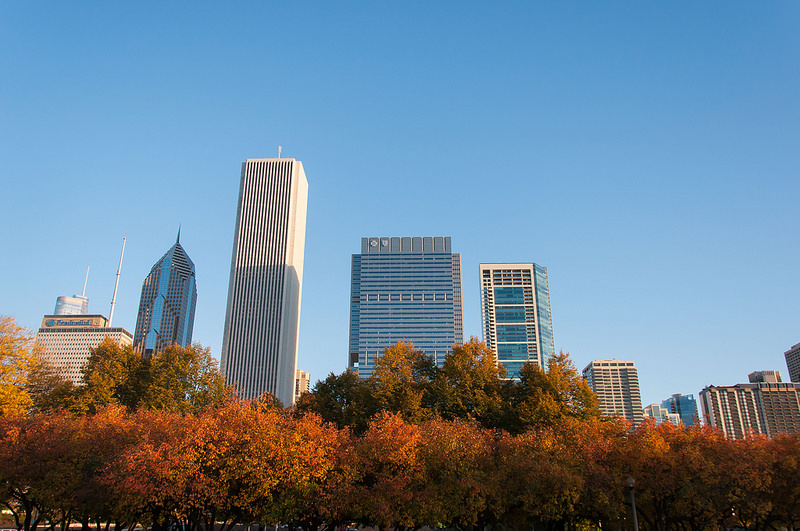 November is right around the corner, and so is colder weather. But Chicagoans are a hardy bunch. When the weather gets bad, we still like to get out and have fun!
We've handpicked five fun Chicago events in November you should mark on your calendar—whether you're a fitness fanatic or a foodie. The best part? These Windy City events are close to home, so you can look forward to returning home to your toasty luxury OneEleven apartment at the end of the night.
Food
November 19, 2015
Union League Club of Chicago (65 West Jackson Boulevard, Chicago, IL 60604)
If you love French cuisine, consider attending Passport to France 2015. This unique event brings together food lovers and creators. More than 50 chefs, including celebrity chefs, and vendors will be there. There will also be music and an Air France raffle with a prize of a round trip to Paris! RSVP soon to get a spot at this fancy event.
Films and Festivals
The 27th Polish Film Festival in America
November 6 – 22, 2015
1112 N. Milwaukee Ave., Chicago, IL 60642
Cinephiles will love attending this annual Polish Film Festival. The festival features the most extensive showcase of Polish films outside of Poland! There are feature films, as well as short, animated, and documentary films. There is also a category noting the "70th Anniversary of the Victory over Fascism." Check out the extensive schedule to find the films and times that work for you and get your tickets soon!
Chicago Horror Theatre Festival
October 29 – November 7, 2015
Cowardly Scarecrow Theatre, Stage 773 (1225 W. Belmont, Chicago, IL 60657)
If horror is more your genre, check out the Chicago Horror Theatre Festival. All of the shows are performed live onstage. There will be sketch comedy, cabaret, dance, burlesque, and full-length plays. If you love theatre and horror, this is the place you need to be! Check out their schedule for time and ticket information.
Stay Fit for Fall
November 26, 2015
Lincoln Park
Get ready for this 5K or 8K run or walk! There will also be a kids' ramble and other games. You will be running along Lake Michigan in Lincoln Park. This tradition has been going strong for 38 years! There will also be a turkey tailgate zone that features turkey bowling, cornhole toss, football throw, and a costume contest. This will be fun for the whole family!
November 28, 2015
Grant Park
This 5K takes you around Grant Park, and you will get great views of the lakefront as you run. Make sure you get that Grant Park Turkey Trot finisher's medal and fleece hoodie (it will come in handy)! There will also be a free Kids' Dash.
Looking for a great Chicago apartment in the middle of everything? Contact OneEleven today to learn about our luxury apartments.
Image Source: Flickr via bradhoc