Enjoy These Chicago Farmers Markets While You Still Can
October 1, 2015
|
Local Business
|
Neighborhood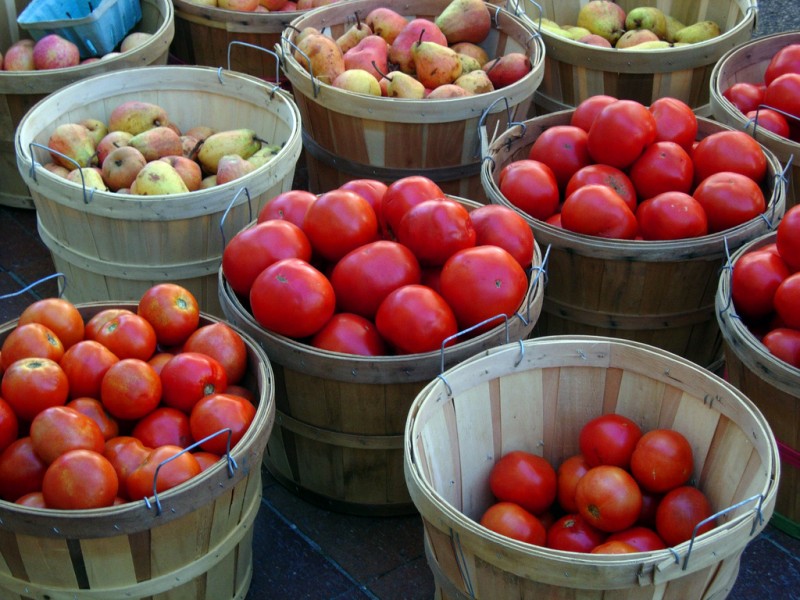 The summer has officially ended, and the weather has been shoving that fact in our faces. But don't worry, you've still got time to enjoy the following Chicago farmers markets for another month! Make sure you stop by and stock up on all your favorite local ingredients and goods to survive the upcoming farmers market drought!
Daley Plaza Farmers Market
50 W. Washington St.
Thursdays 7 a.m.- 2 p.m. until October 29
This one's a Chicago favorite! Hailed as the longest running Farmers Market in Chicago, the Daley Plaza Farmers Market ends on October 29. Make sure you take advantage of this one soon before it ends. Get baked goods, seasonal fruits and veggies, flowers, and much much more at this seasonal spot!
Federal Plaza Farmers Market
Adams St. & Dearborn Pkwy.
Tuesdays, 7 a.m.-3 p.m. until October 27
Enjoy the slight chill in the air at this farmers market at Federal Plaza. Take a break during lunch and explore the market to find fresh produce and other goods that will take your cooking to the next level. You can also get a great lunch or mid-day snack here, and try all sorts of local flavor. Really, there's no reason not to stop by and check it out!
Green City Market
1800 N. Clark Street, Lincoln Park.
Wednesdays, October 31, 8 a.m.- 1 p.m. until October 31
Green City Market's outdoor season in Lincoln Park offers a huge variety of tasty eats on its Wednesday and Saturday market days, but there also great events to check out on other days! At their market, you will find baked goods, dairy products, and prepared foods, including goods from the Nomad Food Company and Underground Meats. This one may not be as urgent to get to, because they also have an indoor season that runs on specific Saturdays November through April!
Willis Tower Farmers Market
233 S. Wacker Drive,
Thursdays, 7 a.m. to 3 p.m. until October 29
Enjoy the farmers market by what will always be known as the Sears Tower to us Chicagoans. This is a perfect spot to stop by and enjoy your lunch hour and get some tasty snacks for when you need to get back to work. Take your time here to enjoy the fresh air, sights, and discover a new local favorite.
Division Street Farmers Market
Division St. & Dearborn Pkwy.
Saturdays from 7 a.m.- 1 p.m. until October 31
Division Street Farmers Market ends on Halloween Day, so make sure to take some time during your upcoming weekends to spend a day strolling through all this market has to offer. Get some wild flower honey, locally-sourced ingredients, and even healthy treats for your pooch!
Want to live in a Chicago neighborhood with so many healthy options nearby? OneEleven Apartments may just be the perfect home for you. Contact us to learn more.