Best Festivals around The Loop This Weekend
September 10, 2015
|
Events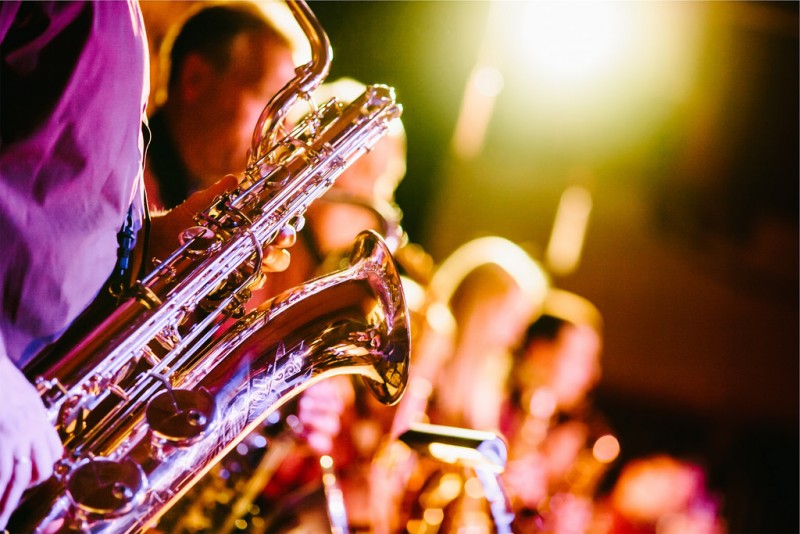 Labor Day has come and gone, but that doesn't mean we're going to start our fall ritual of staying in and curling up on the couch all weekend.
In our opinion, summer's only over when every food and beverage is pumpkin-spiced. (Or September 22—whichever comes first.) Make the most of your weekend, and check out four fun festivals near your luxury apartment in The Loop.
The hardest part? Deciding which of these festivals around the Loop you like most: shows, seafood, wine, or music. Budget your time well enough, and you might make it to all four.
See Boundary-Pushing Shows
Runs September 3-13, 2015
If you haven't seen one of the shows in this "performing-arts smorgasbord," you should prioritize it this weekend (September 11-13). The thing that sets Fringe Fest performances apart from your usual Friday-night-fare is their sheer unpredictability and fun. In any given night, you could see theater, dance, puppetry, spoken word, etc., and everything runs on volunteer power. Meaning, people love this event so much, they're willing to spend hours to make it happen.
Some of the shows are less than five minutes from OneEleven, and it's only $5 for the entry button. If this isn't a win-win, we don't know what is. Get details (and tix) here.
Enjoy Delicious Oysters
September 11, 2015
This Oyster Fest is happening all over the place—but we're heading to Shaw's, right across the river from your Loop apartment. Tomorrow, Friday, September 11 (from 3 p.m.-10 p.m.), get to Rush & Hubbard Streets to enjoy the best beer and freshest oysters, all while jamming out to music by St. Lucia (yes, you'll probably want to request a half-day off work tomorrow). Buy tickets here ASAP.
Sip World-Class Wines
September 11-12, 2015
The tagline for this festival happening Friday, September 11 (4:30 – 10:00 p.m.) and Saturday, September 12 (2:30 – 8:00 p.m.): "A celebration of wine, beer, food, music, and friends."
Hey, if you can only make it to one festival, this might be your best bet…it has it all! Sample over 300 wines from all over the world, check out wine seminars and cooking demos, and chow down on some amazing food by local restaurants. On top of it all, enjoy some solid music. It's $45 at the door, unless you're able to buy an advance ticket before 10 p.m. on Thursday, September 10. So buy it tonight, and you can get it for $10 less ($35).
Listen to the Music of the World
September 11-22, 2015
Directions (Chicago Cultural Center)
Chicagoans, get your culture on—for free. This weekend, soak up samba, reggae, funkbeat, and beyond. The World Music Festival is taking place at venues all over the city (including the Chicago Cultural Center, just minutes away from you) from Friday, September 11 to Tuesday, September 22. It's a great opportunity to break out of you usual playlists and widen your taste. Check out performer bios beforehand, and enrich your experience.
Thinking about moving into The Loop? Get in touch with us today, and learn more about how you can live in the center of Chicago arts and culture.