Lunch in the Loop: Grab a Bite in Chicago
August 20, 2015
|
Dining
|
Local Business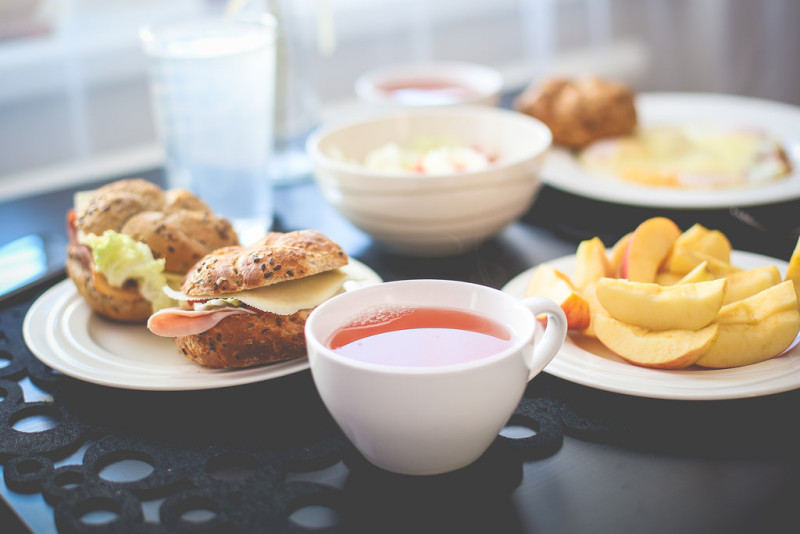 Living or working by the Loop is a great thing—especially at lunchtime! With so many options nearby, you'll never get bored with the variety. Here are some of the best places to get lunch in the Loop. We've broken them down into different categories to make your decision a bit easier.
Best Meeting Spot
Whether it's for a lunch date or work meeting, The Gage has the perfect atmosphere and impressive food for a lunchtime meeting. Start with the House Poutine and then indulge in a New England lobster roll or a buffalo chicken sandwich. Check out their full menu for their various options.
Best Study Spot
This spot has delicious sandwiches, soups, and pastries to keep you fueled up while studying or taking a reading break during lunch. Their free wifi will help you get any work done and their gourmet sandwiches— maybe a turkey, apple, brie, and bacon sandwich— will keep you happy.
Best Quick Bites
Indulge at Saucy Porka— an Asian fusion joint with delicious dishes and quick service. Try one of their Bao Tacos, or as they call them Bacos. Their tacos include pork carnitas, thai chicken curry, and miso braised beef short rib, among others. They also have Banh Mi sandwiches and rice bowls. You'll probably become a regular!
This artisan cheese, bread, and wine deli is a great place to have a sit down meal that is quick on your lunch break. Their deli meats and cheese work together to make delicious sandwiches, such as the Club Nuovo that has turkey, prosciutto bacon, lettuce, tomato, field greens all on a baguette. While they don't have much seating, most get theirs to-go, so you'll probably be able to snag a seat.
Best Vegan
If you're a vegan, all this meat and cheese talk might sound unappealing. But don't worry! There are options for you too. Check out Native Foods Cafe for their all-vegan menu that also has some gluten-free options! We suggest you try the Oklahoma bacon cheeseburger (don't worry, it's tofu bacon!) or the twister wrap that comes with greens, cucumber salsa, avocado, and a crispy grilled or buffalo "chicken" with ranch or chipotle sauce in a wheat wrap.
Best To-Go
Touting themselves as "Urban Street Food," this place usually has a line out the door during lunchtime, so it may be hard to grab a seat. But the line moves fairly fast, as you are able to customize your meal (think Chipotle). Their mediterranean food includes your choice of a pita, laffa, or box with rice that you can fill with falafel and chicken or steak shawarma, as well as other options. Grab it to go and enjoy by Millennium Park.
If you want to learn more about living in a luxury Chicago apartment surrounded by so many delicious options, contact OneEleven today!