Can't Decide on Dinner? Here are 5 River North Restaurants You Have to Try
August 27, 2015
|
Dining
|
Neighborhood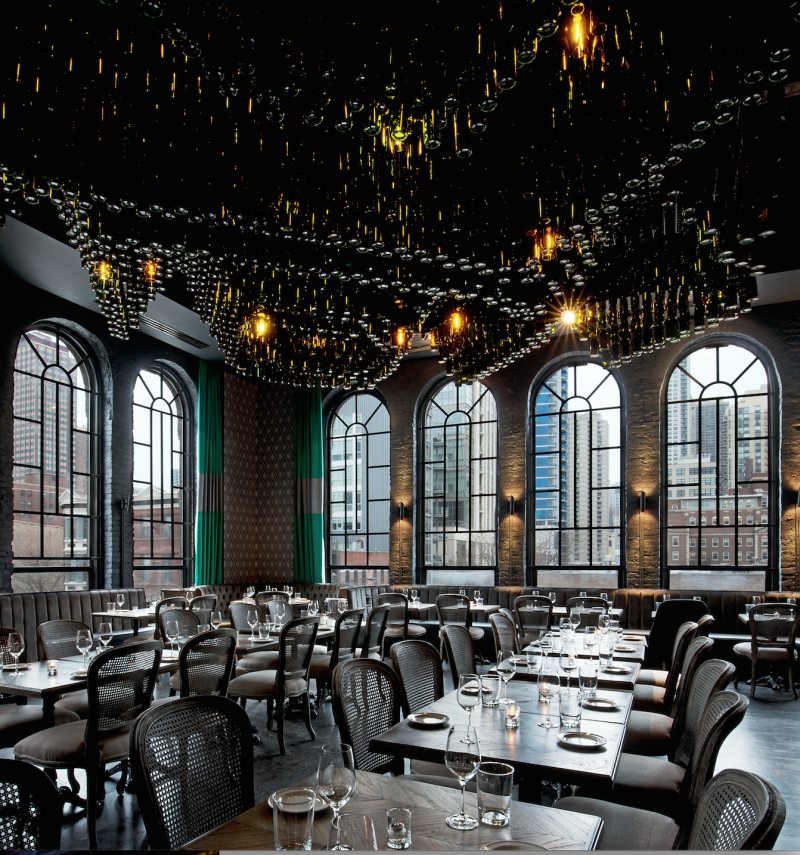 River North features some of the best of Chicago's food scene. With diverse food options that are modernized and thoughtfully-created with quality ingredients, it's not hard to find a great dinner spot for any occasion. Check out the five River North restaurants you need to try…tonight!
The Kitchen Chicago
The Kitchen Chicago delivers dishes that use locally-sourced ingredients, following their mantra of "community through food." You're sure to have a delicious dinner with unique dishes, such as Squid Ink Chitarra Pasta and Pig Ears. But if you want something less adventurous, we recommend the Pan Roasted Halibut and the Berkshire Pork Chop. They also have other satisfying seafood dishes, including Whole Maine Lobster and Chilled Smoked Mussels. Yum!
Oak + Char
The MSG (maple+sherry+gochujang chilli) Wings are a popular dish on Oak + Char's "Modern Midwestern" menu. The restaurant's name comes from the history of the Chicago fire— the city became "char" and rebounded to become a booming city. Also, repurposed wood is used within the restaurant to create a warm environment. In addition to the wings, we recommend trying the Korean Braised Beef Short Rib and the Beef Tartare.
River Roast
The cool thing about River Roast is that you get amazing views of the city and the water from any seat whether you're sitting inside or outside! Their menu of contemporary American dishes include, of course, a list of roasts that are carved tableside for you. Get the Roast Beef, Rack of Pork, and even a Boatload of Veggies. They also have oysters, salad options, and delicious small bites, including pork meatballs and seared bay scallops. We also recommend you try their well-crafted cocktails.
Tanta
Tanta has thoroughly-satisfying Peruvian dishes that you need to try. For the seafood lover, we suggest trying one of the Cebiches, such as the Tanta, which has scallops, shrimp, and creamy rocoto-aji amarillo. Also worth trying are the Niguiris Nikei, which they claim are "creations of over 100 years of Japanese and Peruvian traditions." One of these includes Criollo— skirt steak, quail egg, calaca, and ponzu!
The Boarding House
Impress a date by taking them to The Boarding House. The first floor is the main bar where you can enjoy a selection of some of the finest wines in the world. The third floor features the main dining room, and has gorgeous views from its bay windows as well as a ceiling made of more than 4000 wine bottles. It's a must-see. It's menu is equally as impressive. Start with their Sweet Corn Soup, and follow it with the Pekin Duck Breast or the Venison Loin, and pair it all with a glass of Bordeaux or Pinot Noir.
Interested in living in one of Chicago's best neighborhoods? Find out how you can find yourself living in a Chicago luxury apartment by contacting OneEleven today!
Image Source: The Boarding House