Explore the Windy City: Unique Chicago Tours
July 30, 2015
|
Neighborhood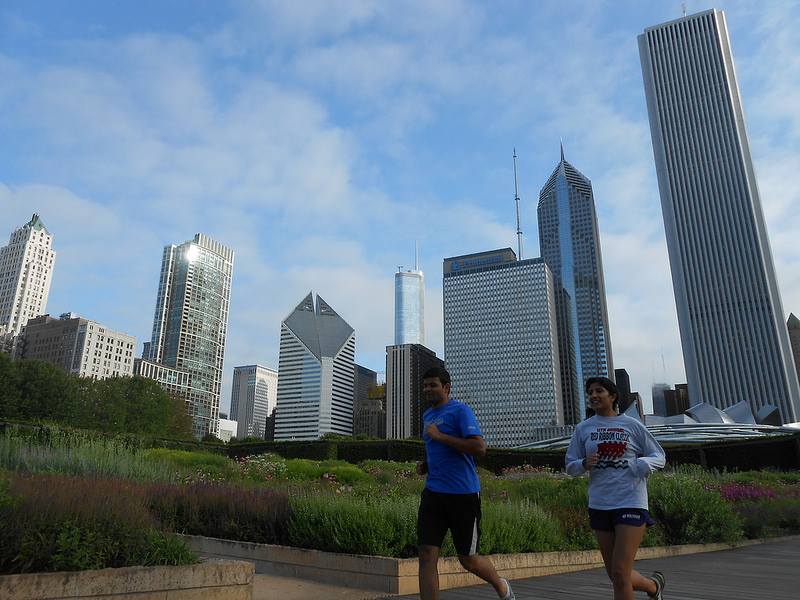 There is so much to see in Chicago that it can get overwhelming trying to hit all the sites. That's why tours can be a great way to visit amazing sites and learn their history. But tours don't have to be fifth-grade field trip boring–here are some exciting and unique Chicago tours not too far from your OneEleven apartment.
Cruise Around Amazing Architecture
Get a tour of Chicago's amazing architecture in style. On this 90-minute cruise you will see some of Chicago's most prominent architectural wonders. This is perfect for tourists and locals who want to learn more about Chicago's history of world-renowned architecture.
Get an Inside Look at History
Chicago Detours provide various fun tours for all interests. Their Loop Interior architecture walking tour with pedway gives you an inside look into some of the most beautiful lobbies, corridors, and the underground Pedway system. Their Historic Chicago Pub Crawl Walking Tour is perfect for those interested in Chicago's history of prohibition, jazz, theater, and social clubs.
Elevate Yourself with this Tour
Margaret Hicks is the sole tourguide of Chicago Elevated, and she is what makes these tours to great. Her vibrant personality and wealth of knowledge will wow you as she takes you on walking tours that include the Pedway Tour, Riverwalk Tour, and Binoculars Tour.
Explore Ghosts and Gangsters
Interested in mysteries involving ghosts and gangsters? Then the Weird Chicago tour is perfect for you. Current tours include the Haunted History Tour, which takes you into places that may have spooky spirits milling around. Their Blood, Guns, & Valentines tour explores sites where gangsters roamed and met their demise.
What's a Tour without Pizza?
Does a tour that focuses on food sound good to you? Then check out Chicago Pizza Tours. This tour will excite foodies and anyone that enjoys cheesy, saucy goodness. The bus-guided tour takes you to four pizzerias over three hours. You will be table to take a peek at the kitchens, learn about the ingredients and cooking methods, and best of all, sample pizzas!
Run Around Town with this Tour
Why walk when you can run? These customized Chicago Running Tours take you running through some great sites with a knowledgeable tour guide. Routes include the Grant Park 5K, Chicago River Navy Pier, and Chicago Tragic Events. There are also private routes you can book, including Devil in the White City and Run to Wrigley.
Get a Local Perspective—Free!
The Chicago Greeter tour pairs you with a knowledgeable resident who can give you the inside scoop all the great sites that you may not learn about in a traditional tour. Best of all? The tours are free! Your tour is customized based on the neighborhoods you are interested in and even your language preference.
To learn more about living in a luxury Chicago Apartment in the heart of all the excitement, contact OneEleven today.
Image: Flickr