SoulCycle is in the Building: Explore a New Workout
July 16, 2015
|
Features
|
Local Business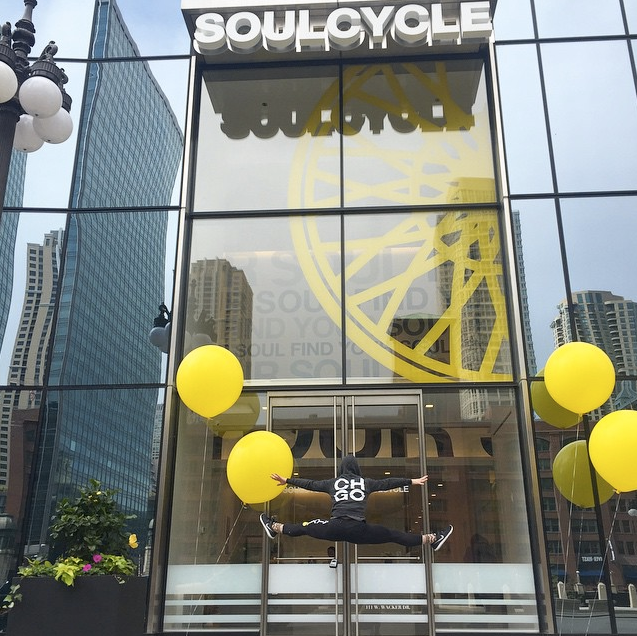 SoulCycle is in the building! Last week, SoulCycle opened its second Chicago studio close to OneEleven. So close that it's actually in the building! Now, in addition to OneEleven's fitness center, you'll get access to another great workout option. SoulCycle is a fitness studio that has reinvented indoor cycling. Their routines are perfect for those who want a new and challenging workout. Here are a few reasons you should visit SoulCycle soon.
Experienced Instructors
The instructors at SoulCycle are experienced and ready to help you get into shape and have fun. You can check out their bios and their upcoming classes on SoulCycle's website. The instructors are also always posting great fitness and health tips on SoulCycle's community page.
Have Fun Working Out
You may have taken a spinning class before and already have your mind made about about indoor cycling: you love it or hate it. But whatever your past experience was like, SoulCycle is an entirely new workout to try. SoulCycle provides tough workouts that are also extremely fun! Take classes such as their signature SoulCycle class that is a 45-minute full body workout with hand weights for an intense core workout. You can also try the Soul Bands class, which uses resistance bands hanging from the ceiling so you can get an intense arm workout!
Comfortable Workout Space
SoulCycle's atmosphere is meant to inspire the soul. The candlelit spaces echoing with exciting music help you get pumped for your workout, but also allow you the space to de-stress from a long day or get energized for one. You will find yourself loving the studio space and feeling pumped throughout your workout.
Be Part of a Community
When you become a regular cycler, you'll find others who are passionate about the workout and their health. Because it's right downstairs, you're sure to meet others from OneEleven that are cycling next to you. Find friends and join a great community focused on fun and health.
Convenient Biking
While biking around Chicago is a great workout, sometimes the weather doesn't allow for a bike ride. With SoulCycle, you get year-round cycling that is conveniently located in the OneEleven building. Workout your core no matter what the weather's like outside.
Interested in trying SoulCycle? It's open now and you can check out their website for more information about the best classes for you.

To learn more about living in a luxury Chicago Apartment with convenient workout spaces, contact OneEleven
Image: Facebook