Get in the Loop: Best Spots to Get Steak Near OneEleven
June 11, 2015
|
Dining
|
Local Business
|
Neighborhood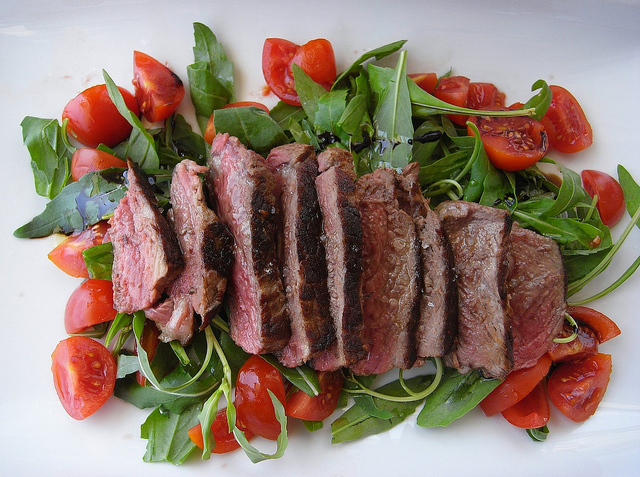 We know the essentials of what makes a great steak – USDA Prime, perfectly aged, cooked exactly how you like it (most steak-ies prefer rare/medium rare to maximize the fresh flavor). However, beyond that, there are plenty of variations that the finest restaurants play on to make their signature steaks. From the cut to the method of cooking, the possibilities are nearly endless. One thing's for sure Chicago knows how to turn a steak. Here are the best spots to get steak near OneEleven:
All-Around Best
Chicago Cut Steakhouse (300 N. La Salle Dr.)
5 minute walk from OneEleven
Any way you slice it, the prime New York strip is a winner here, although all cuts are absolutely delicious, and sides also share the main stage here. All of the Certified USDA Prime beef is dry aged for 35 days (no easy feat – most restaurants "wet age" because it's easier), and they butcher on-site so you know exactly where this beef is coming from. There's a reason Chicago Cut Steakhouse has attracted celebrities like the Backstreet Boys (although don't let that deter you N'Sync fans).
Buzz-Worthy
River Roast Chicago (315 N. La Salle Dr.)
5 minute walk from OneEleven
River Roast is riding high on a recent mention in Time Out Chicago – Easter Brunch is where it's at. And that's not all – they've been noticed by Zagat, Eater, Chicago Magazine, Tasting Table…the list goes on. OK so their tender roast beef isn't steak. There's no way around that. But we had to make mention of it because it's incredible and delicious…and it's still beef, right? By the way – if you're hanging with a vegetarian, there are plenty of delicious veggie options.
Just Like Mom Made
Ronny's Original Chicago Steak House (100 W. Randolph St.)
5 minute walk from OneEleven
Ronny's isn't new and flashy. It's been around since 1963, and it's our pick for good old-fashioned comfort food. It's located in the James Thompson State of Illinois Building and frequented by tourists; just try to avoid it on Friday nights and you should be fine! Better yet, come for lunch and get the 8 oz. steak lunch special with baked potato, garlic bread, and a chef's salad.
Enjoy the View
5 minute walk from OneEleven
The best thing about Smith & Wollensky isn't just the fact that the steaks are exceptional. Or the fact that their wine lists have earned top honors for 27 years from Wine Spectator Magazine. Or that they've attracted Chicago's finest since 1977. It's probably the fact that they have an open outdoor patio that overlooks the river – and it's quite a view.
Honorable Mentions
(7-10 minute walk from OneEleven)
Gilt Bar Chicago (230 W. Kinzie St.)
Bavette's Bar & Boeuf (218 W. Kinzie St.)
Kinzie Chop House (400 N. Wells St.)
Most of these spots will require a reservation (we weren't lying – they're good). Make a reservation tonight, and enjoy the best steak Chicago has to offer! While you're at it, why not take a look at the most luxurious apartment community in The Loop? Get in touch with us today.
Image Source: Flickr