Furry Luxury: Pet Friendly Apartments in Chicago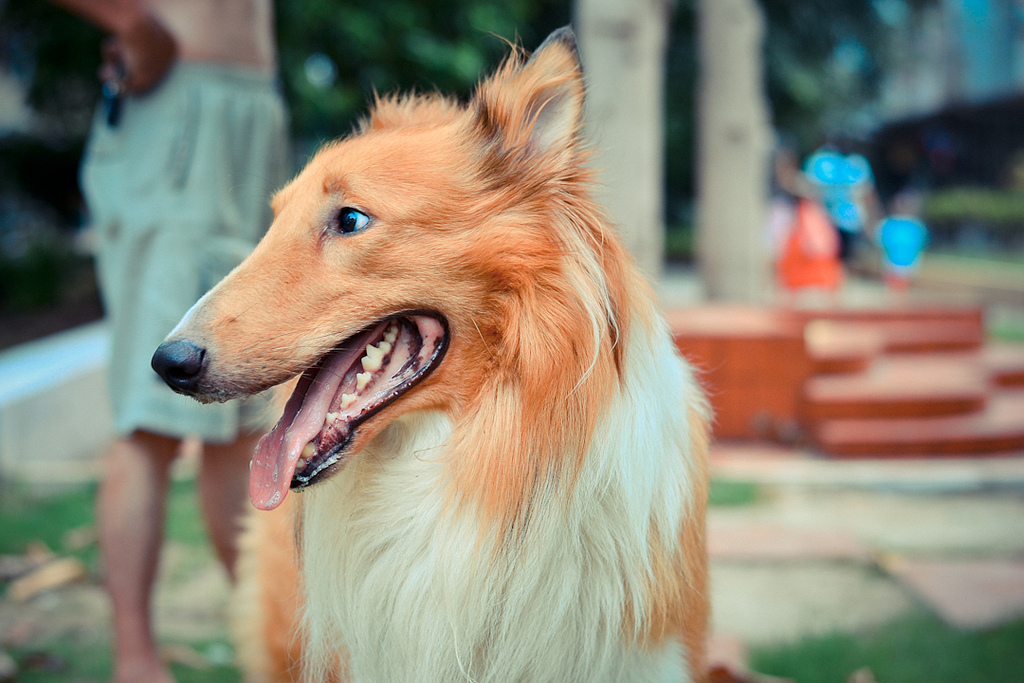 Pet friendly apartments in Chicago are hard to come by, but definitely not impossible. Whether you have a cat, dog, or fish, at OneEleven, you and your pet will enjoy more than the usual amenities. Here are six reasons to bring your furry friend to OneEleven with you:
Onsite Dog Run
Your cat may be fine lounging around, but anyone who's had a dog before can attest to the importance of daily exercise. All of that energy that gets pent up during the day while you're at work can come out in destructive ways (say goodbye to you new throw pillows and that bathroom rug) so it's important to make sure that your dog gets that energy out. If daily walks are getting old, try taking your dog to our secure onsite dog run so they can run in a safe, enclosed space to their heart's content.
Full-Service Pet Spa
After all that running around, your dog can get pretty smelly. Even if you don't have an active dog, many breeds with longer hair are difficult to maintain, and keep mat-free. Take them in to our full-service luxury pet spa, and your pet will emerge looking flawless. Morning cuddle sessions are about to get much more enjoyable.
Nearby Vets
West Loop Veterinary Care (815 W Randolph St.) This place has an amazing reputation. Not only is it easy to get appointments, according to some reviews, but the top-notch doctors engage with clients on a very personal level. Parking can be tricky, but you live less than a mile away, so get an Uber or ride the green line for 12 minutes if you'd prefer.
City Cat Doctor (600 N Wells St.) Yes, we know your cat's one of a kind – luckily the City Cat Doctor knows that, too. It's also tough to take a cat to a waiting room full of noisy dogs. Doctors here are described as caring, informative, knowledgeable, and approachable. Well worth the visit!
Dog Walking / Boarding
If you have a high-energy dog and very little time, it's tough to get exercise time in. Luckily, there are numerous great options for boarding and daily dog walks in the area. Here are some of the best picks:
Dog-alicious Pet Care (520 W Huron St.)
The dog walkers here are really tough to beat. If you're hesitant to allow someone into your house, much less offering your precious pooch up to them for an outside walk with nothing but a leash separating them from the wild city – this is the spot to choose. They offer one-on-one dog walking or running and owners report that their dogs are much happier since they've started using this service. If you're especially worried, they'll send you photos of your pup to keep fears allayed.
Chicago Hotel Pet Sitters (300 N State St.)
Jeanne Kane, the president of this pet care company, is insured and bonded, and has 21 years of experience with dogs and cats. If that's not enough to alleviate your fears, we don't know what will be. Her passion clearly shows – and she's often recommended by fine hotels in the area for those traveling with pets. Note: Kane doesn't board pets, but if you are traveling, she will gladly stay with your pet overnight and provide the care and love that you would.
The Cat Lady (Randolph and Michigan Ave.)
Do you often return home from trips to a depressed kitty? Not only will the Cat Lady Nanette feed your kitty, but she'll also provide constructive playtime. She is known for being very communicative with pet parents, so don't be surprised if you receive a note, email, or photo of your beloved kitty with updates.
Whether you're going out for the day, or out for the week – or if your pet gets sick – you can rest assured the area around your luxury apartment in The Loop is well-equipped to handle things. Whatever you choose from this list, know that we care about your pet as much as you do, and want to ensure that your experience at OneEleven is superb! Contact us today if you have questions.
Image: Flickr