Four Great Things About Being in The Loop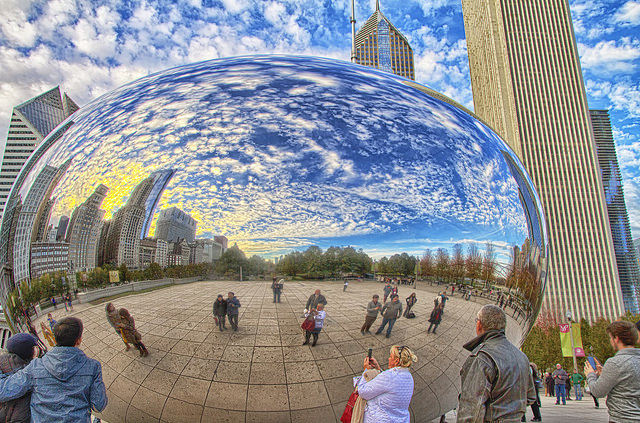 As a resident of this luxury apartment community, you're in the center of it all. The Loop and River North are at your doorstep – and every time you step outside, you can almost feel the buzz of the city it connects you to. The elevated train, the famous "Bean," Buckingham Fountain, the restaurants, the river – it's almost unreal. Here are some of the great things about being in The Loop and River North area:
Booming Jobs
Nearly 45% of the city's competitive office space is concentrated in the downtown Loop. If you work in Chicago, you likely work here – we have the highest number of jobs in the state of Illinois. This is a great area to work, and it's the most important economic hub in the state. If you work down here, you're so close to OneEleven you could probably go home for lunch, although you may not choose to, because of the…
Incredible Restaurants
If you haven't experienced the finest Chicago cuisines – and we're not talking about hot dogs sans ketchup (the only way to eat them) – then you need to get down to The Loop. Craving a good solid breakfast? Head to Wildberry Pancakes and Cafe, and get the Chicken and Waffles with jalapenos and candied bacon. Or the Red Velvet French Toast. Whatever you pick, you know you can't go wrong with a place that has over 1000 reviews and nearly 5 stars on Yelp. And that's just one restaurant in the area!
Calm Evenings
As The Loop calms down toward the evening, making it easy for you to get much-needed rest – River North heats up. Check out fine dining, drinks, and art galleries around the area, and enjoy the social benefits of living so close to it all. Check out one of these Zagat-rated spots:
– Travelle
– Naha
– XOCO
– Tanta
– MK
…and many more. Honestly, River North is a foodie paradise – and if you don't consider yourself one yet, you'll convert once you move. Trust us.
It's Chicago's Core
According to WikiTravel, The Loop is the "most iconic section of the city." And you can feel it every day when you live at OneEleven – the abundance of public art, the gorgeous Chicago River, and the elevated trains clacking by – you can feel Chicago's heartbeat. There's a reason why, in Chicago, "all tracks lead to The Loop."
Want to live at the forefront of Chicago's art and culture scene? Move to an amazing luxury community and experience it all at your doorstep. Get in touch with us today to secure your apartment.
Image Source: Flickr